[Update]
This article is no longer up-to-date. For more details visit https://microsoft.com.
Most users Windows still use operating systems previous Windows 7 but they think of a upgrade in the near future, most likely want to test this first OS before he gave up the / those who have become accustomed. Although installation images Windows 7 found in "abuntenta" on sites torrents, Most times their use is risky because they can be modified by those who were uploaded.
As the official site where Microsoft there are no legitimate images Windows 7We thought it would be useful to post links where they can be downloaded by those interested to test Windows 7 for a limited 30 days (period trial). Also, users who already use Windows 7 but lost CDs Installation (OEM or retail) And are in urgent need of a Original ISO to reinstall or repair the system can use with confidence following links (these are made available to users on a website Official Partner of Microsoft, namely DigitalRiver).
Download links have been removed. http://microsoft.com, to download the latest version of Windows.
Windows 7 Home Premium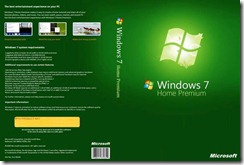 Windows Professional 7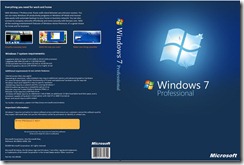 Windows 7 Ultimate (On hold) *
Windows 7 Entertaking
Note: If your internet connection is not very "decent" we recommend you use a download manager installed as images, is greater than 2GB.
*LA. Momentary links for Windows 7 Ultimate have been withdrawnThey no longer functional. Instead, I posted the links for Windows 7 Entertaking (To download these files you will first need to log In use your account MSN / Hotmail /Windows Live). Links for Ultimate will be updated as soon as we can get new ones. Until then you can use one of applications to make any of the following ISOs above in any edition like (also you can extract ISO image content, delete or edit the file ei.cfgThen reconstruct installation image and create a DVD or Bootable USB Stick with it).
STEALTH SETTINGS - Original Windows 7 Home Premium / Professionals / Ultimate x86 & x64
Windows 7 Ultimate / Professional / Home Premium x86 & x64 (Original ISO)