microsoft made public yesterday 8.1 Windows UpdateAnd contains numerous fixes si New Sites feature for Windows 8.1. The most important of these are improvements that streamline User experience regarding modern applications and desktops or laptops without touch screen: The ability to access taskbar of installed applications Windows StoreAble to fix (pine) modern applications in taskbarAnd opportunity close easy or minimize modern applications in the Taskbar. Also, 8.1 Windows Update displays buttons Power si Search directly in Start Screen (Top-right corner, next user photo), and when it is run on a PC (or laptop), The boot directly to the DesktopWithout the need for the user to manually activate the option Boot to Desktop available Taskbar Properties.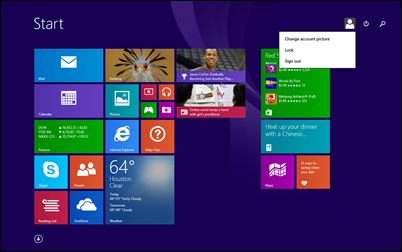 If you are still user Windows 7 or other previous version of Windows (Users Windows XP should think seriously upgrade to a newer system, and it does not hurt to test and new improved system Windows 8.1 Update) And so far have not been impressed with the changes and The Windows feature 8 / 8.1We recommend to test the new update, which microsoft it offers free for 90 days trial.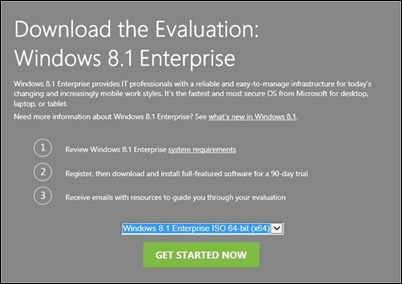 Users interested can download ISO images for Windows 8.1 Enterprise Update, Available at the TechNet Evaluation Center. All you have to do is log on page, select Windows version 8.1 Update you want to test (32-bit or 64-bit), Then click on the Get Started Now to download image ISO installation.
Download Windows 8.1 Enterprise Update.
Note: Please note, in order to download the free trial Update, you need to log in with a Microsoft account valid.
STEALTH SETTINGS - Download Windows 8.1 Enterprise Update - 90 days free trial
Download Windows Enterprise Update 8.1 - 90 days free trial