After a few days, exactly on august 15, Microsoft has launched RTM version new operating system Windows 8 and made available to download for free for MSDN subscriberii si TechNet. Another good news for fans Windows 8 is that now I can Free test, for 90 days, Windows 8 Entertaking, Version that Microsoft has decided to make available for developersSo that they can develop and test applications for OSThe final (GA).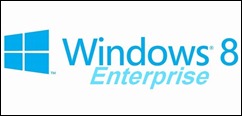 Although Windows 8 Entertaking was developed for developers and IT professionalsUsers not to TechNet and MSDN subscriber and want to explore the new features and enhancementsCan download this trial, both the version 32-bit, And in the 64.
edition Entertaking a Windows 8 includes all the features present in Windows 8 Pro and, in addition, includes Windows To go, Feature which allows users install Windows 8 (variant on 32 bits) on a USB flashAnd then diresc run OS on USBThe respective (similar to portable applications).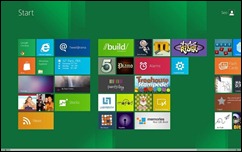 If you have not tested yet Windows 8 Developer Preview, Consumer Preview and / or Preview release, and you want to install Windows 8 for the first time on your computer, make sure it performs Minimum system requirements:
minimum processor 1 GHz (with support for PAE, NX and SSE2)
minimum 1 GB RAM for 32-bit and 2 GB RAM for 64-bit
minimum 20 GB hard disk space
DirectX 9 and driver WDDM
monitor Minimum resolution 1024 x 768 (To open Windows Store)
Careful! Evaluation Version will expire after day 90them and can not be upgraded. It also must be activated online within days of installation 10. To download the trial Windows 8 Enterprize, must first log on a Microsoft (Live, hotmail, outlook, MSDN).
Download in English Windows 8 Enteroutlet (90 days trial).
STEALTH SETTINGS - Download Windows 8 EnterRTM outlet (90 days free trial)
Download in English Windows 8 EnterRTM outlet (90 days free trial)