Although three years have passed since the launch of the operating system Windows 7And was released last week Microsoft's newest system, Windows 8, Are still users who still use the main system Windows Vista. For them, or more precisely for those who intend to remain on Windows Vista, but who likes it Metro interface new operating system WindowsAnd want to look like their system, we present in this article theme Windows 8 Metro for Windows Vista.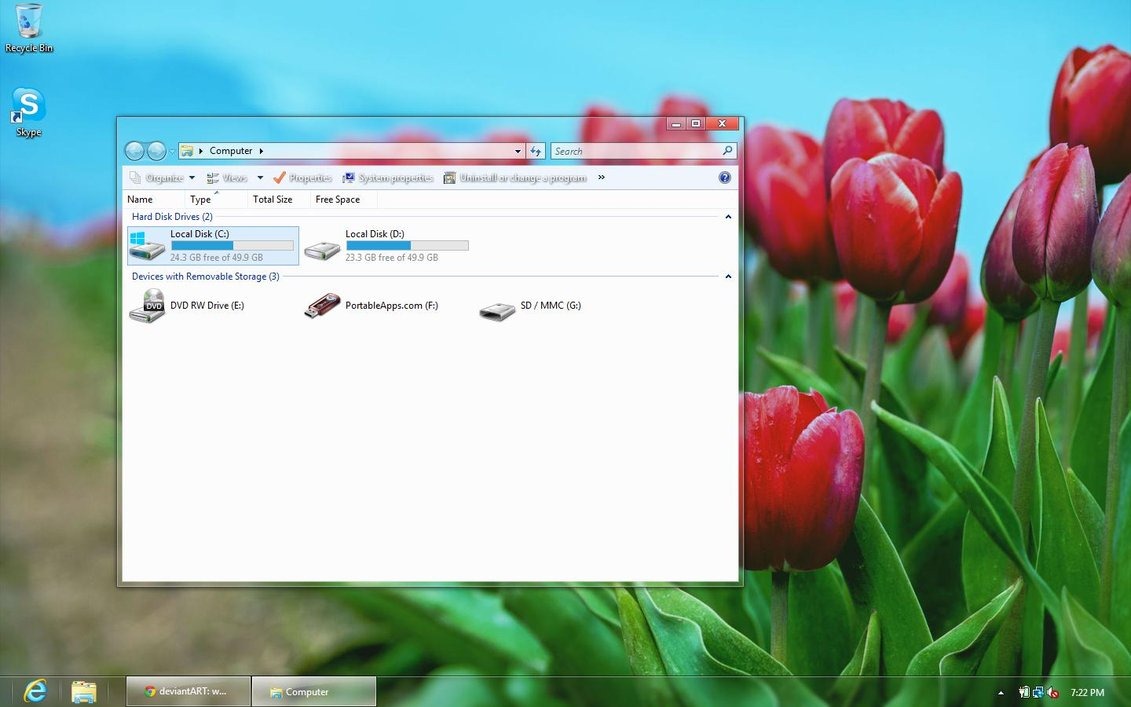 Theme is available on two versionsOne in which Start button it was removed, just like in Windows 8, and one (at the users' request) which includes the Start Button. The free version Start Button, users can use the same thumbnail (Displayed when the mouse goes extreme-left corner of the screen below) present in Windows 8 to open The Start Screen.
To install theme Windows 8 MetroUsers will be using the application UxStyleBecause Microsoft does not allow the installation of third-party themes in mode default (Simply install the application, then use the theme).
Download Windows 8 Metro for Windows Vista
Download Windows 8 Metro (with Start button) for Windows Vista
Note: The theme was created when Windows 8 is still in the testing period, and Aero has not yet been removed from the system, so users will still be able to enjoy this feature.
Credit me Awesome @ deviantart
STEALTH SETTINGS - Download Windows NOTHING for Metro Theme Windows Vista