Although it had been announced for the end of June, apparently microsoft He decided to speed Preview release of Windows 8 Release si Windows Server 2012 Release CandidateThese operating systems are available for public the first day of this month.

Windows 8 Release Preview It has build number 8400 (Version completed since the date of 18 May) and although users can upgrade directly from Customer Preview the Release Preview, I can not keep installed applications or System settings. In contrast, those who will Windows upgrade to the new version of Windows 7 8 will keep both applications and system settings, and user accounts existent.
To Customer Preview, Windows 8 Preview Release contains a number of small interface changes (IU) a few Metro applications in November si System performance enhancements. But fortunately for users, Minimum system requirements are the same as for Windows and Windows 7 8 Customer Preview: minimum processor 1GHz, 1 GB RAM 32-bit version, namely the one 2 GB 64-bit, 16 GB HDD for 32-bit, respectively 20 GB 64-bit.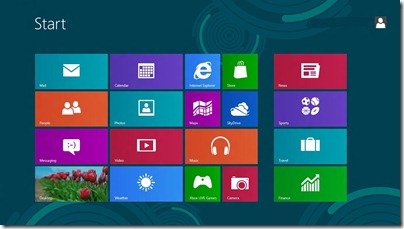 But we have some bad news for users because it seems that Windows 8 Preview Release will not run most applications that give back features of earlier versions of Windows (Including the Start Menu button). Aero is still available but most likely it will be deactivated RTM version.
Windows Server 2012 Release Candidate is available only 64-bit version or VHD optionIt came and it bundled with some improvements, such as new Refs (Resillient File System) for support large volumes si greater resistance against corrupted files, optimized infrastructure for share between computers and for cloudAnd has included Links tool which consolidates and automates processes and resources for networking. The new Microsoft server system includes a new redesign for Server Manager and uses Metro interface instead of classic Start Menu.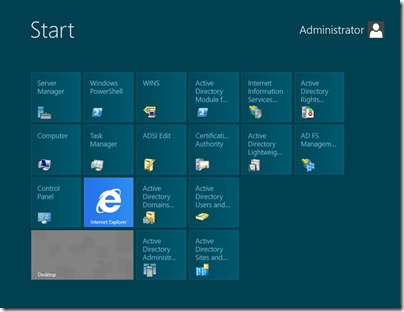 Minimum system requirements to install Windows Server 2012 RC: 1.4 GHz processor minimum, 512 minimum RAM, minimum space 32 GB HDD, DVD drive and monitor Super VGA (800 × 600) or higher resolution.
Windows 8 Preview Release (both x86 and the x64 version) and Windows Server Release Candidate can be downloaded by users from Microsoft's servers:
Download Windows 8 32-bit Preview Release
Download Windows 8 64-bit Preview Release
Download Windows Server 2012 Release Candidate (Users must first log in using Live account username and passwordAnd your browser must be Internet ExplorerBecause the download is done through a add-on thereof).
License code to use Windows 8 Release Preview, Made available by Microsoft is:
TK8TP-9JN6P-7X7WW-RFFTV-B7QPF
Following the declarations of Microsoft, we expect RTM Windows 8 be ready later this summer, The official launch of the system is scheduled somewhere around the holidays.
STEALTH SETTINGS - Download Windows 8 Release Preview Release Candidate and Windows Server 2012
Download Windows 8 2012 Release Preview and Windows Server Release Candidate