In recent days have appeared online more and more leak sites about future WindowsWho confirmed at least one new feature thereof, namely the reintroduction Start menu, To which microsoft dropped in favor Start Screen's with the launch Windows 8.
The first version beta the next Windows, Windows 9 Technology Preview, To be made available to the public later this month, on the September 30. If you can not wait until then to test the updates that Microsoft will include in the system (at least in the preview version of it), you can experiment new Start Menu which will be available in Windows 9 (A combination of menu classic Startin Windows 7and The Start Screen from Windows 8) Via third-party application ViStart.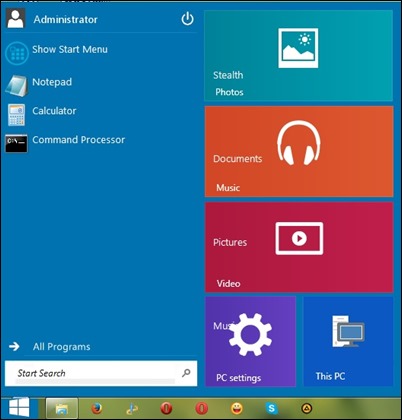 ViStart is a free application Windows that allows users to use Start custom menus operating systems used (whether or not they have a Native Start menu).
How to install and use the new Start Menu in Windows operating systems Windows 9 7 and 8 Windows?
download and install the application ViStart pe Windows (make sure that during the installation process to install the application will provide for you and additional programs; simply click on Cancel> Yes when it displays the license agreement, and ViStart will be installed without those programs)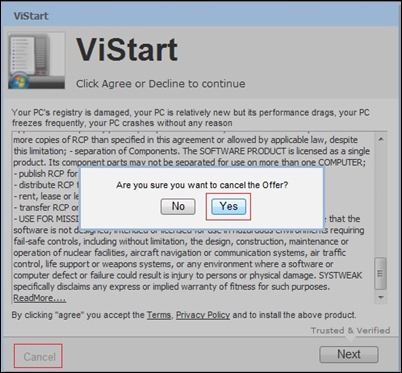 after you install the application, download the DeviantArt your skin 9 Windows Start Menu for ViStart
Extract the archive content containing 9 skin your Windows Start Menu Skins folder for the program ViStart (Find it in the C: \ Users \ user-name \ AppData \ Roaming \ ViStart \ _skins, where C: is your system partition and user-name is your user name)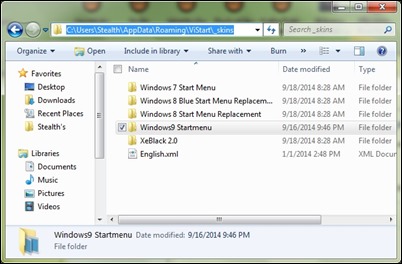 then right click on ViStart icon displayed systray and select Options menu display to open ViStart Control Panel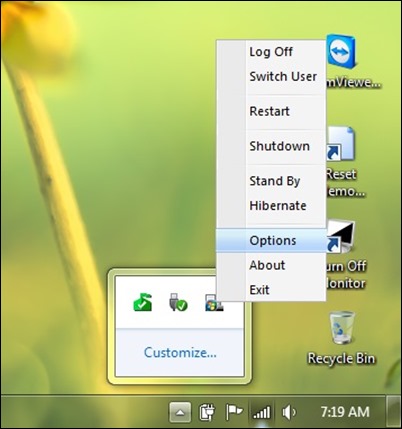 in the open window select Style (Left), then from the drop-down menu under question Which Would you like Start Menu? select 9 Windows Start Menu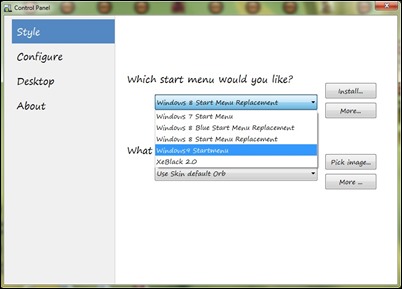 And that's it. After you make these settings, You can use a Start Menu similar to the Windows 9 in your system Windows.
Download Windows Start Menu 9 skin for ViStart.
Note: ViStart is compatible with Windows XP, Windows Vista, Windows 7 and Windows 8 / 8.1
Credit skin: PeterRollardeviantart
STEALTH SETTINGS - Download Windows Start Menu for Windows 9 7 and 8 Windows
Download Windows Start Menu to Windows 9 7 and 8 Windows