Microsoft launched suite Windows Essentials NEVER for OS Windows 7 and Windows 8, Formerly known Windows Live Essentials. The new version includes SkyDrive application for desktop We too Feature Links for Movie Maker si Photo Gallery.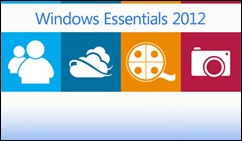 The new sites feature for Movie Maker are video stabilization, Support H.264, The search site AudioMicroarchive free Music, Vimeo Music Store and text effects. In addition, users can upload si ui share videos on Vimeo directly from Movie Maker and Photo Gallery.
Windows 2012 Essentials does not include either Live Mesh applicationIt being replaced by the new SkyDrive app. If you have installed Live Mesh system, it will be automatically uninstalled when you install Windows Essentials 2012, and the new SkyDrive will take its place (if you still want to use Live Mesh, don't install Windows 2012 Essentials, but still use an older version Windows Live Essentials).
Apart from SkyDrive, Movie Maker and Photo Gallery applications, suite Windows 2012 Essentials further includes Windows Writer, Outlook connecter Pack, Family Safety, Mail si Messenger.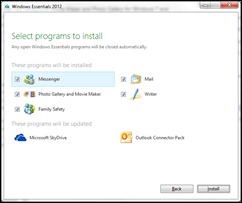 Download in English Windows 2012 Essentials (online installer)
Download in English Windows 2012 Essentials (offline installer)
Please note: Windows Essentials 2012 is compatible only with Windows 7 and Windows 8 (does not support XP or Vista)
STEALTH SETTINGS - Download Windows Essentials NEVER
Download in English Windows Essentials NEVER