If you are among users Windows 7 who tend to customize the periodic appearance and who are not satisfied with homework provided by Microsoft products for customization it, then the next theme will definitely get your attention: Windows Phone 7 Mango & XBox Inspired for Windows 7.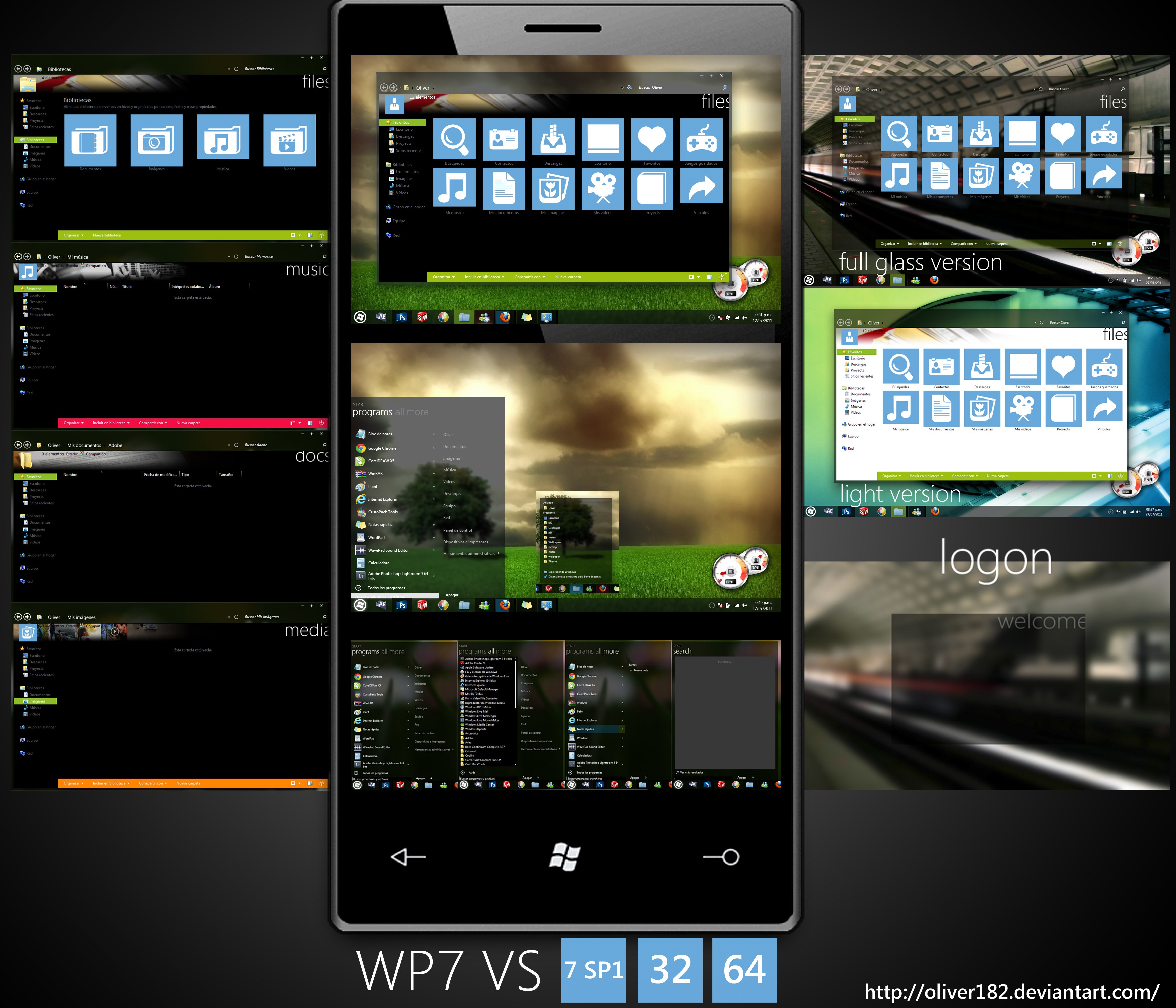 Subject Windows Phone 7 Mango & XBox Inspired is inspired (as specified in its name) of the interface Windows NEVER Metro UI (What is known about it so far) and the new mobile operating system interface Windows Phone 7 "Mango".
The theme comes in two variants, One lighter and one darker tones. In addition you can apply the effect Aero Glass in Windows Explorer using the files included in the package (theme pack).
To install the theme Windows Phone 7 Mango & Xbox Inspired for Windows 7 download and use Universal Theme Patcher.
Credit: oliver182 @ deviantart
STEALTH SETTINGS - Download Windows Phone 7 Mango & XBox Inspired theme for Windows 7