If you're among users Windows 7 who always find something to custom la OS, Or change theme it at least once a month, then you will surely find at least interesting next skin pack, with which you can give Windowsyour interface Microsoft player, Zune.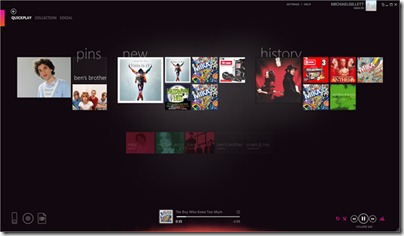 Player Zune Skin Pack is compatible with both Windows 7 with SP1 and also without SP1 and is available in two versions, for 32 bit and for 64 bit.
Beside theme for Windowsthis transformation pack comes bundled with a new bootscreen, November iconsA new background logon screen, a new look for Windows Explorer si toolbarsAnd other Skin changes observable, all in style Zune Player.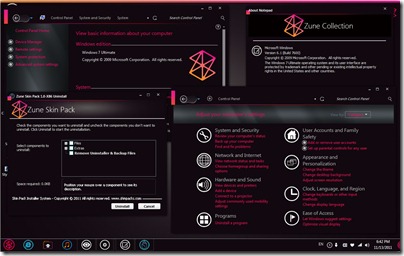 So if you are fans of Zune player interface (Which, let's face it, is not overlooked) and not stay on plan download Zune Player Skin Pack.
Note: the Transformation Pack comes bundled with a main browser toolbar installed. If you do not want to install the toolbar, select Custom Installation (Advanced) and uncheck the options offered during installation 3 pack.
* Credit: [email protected]
STEALTH SETTINGS - Download Zune Player Skin Pack Windows 7 (Windows Customization)
Download Zune Player Skin Pack for Windows 7 (Customization Windows)