I'm not sure who would want to disappear time, audio volume settings, battery indicator (Valid for notebook) and network from system tray (systray)But Action Center I'm sure you will find some. These options si settings are operating system and have Emoticons located to the right of taskbaracquis.

Remove / Hide Clock, Volume Settings, Network, Battery Status & Action Center from the System Tray (Systray)
1. go to Start MenuAnd in the bar "Search Programs and Files"Type"taskbar icon"And from the list that appears under"control Panel"Open"Show or hide volume (speaker) icon on the taskbar"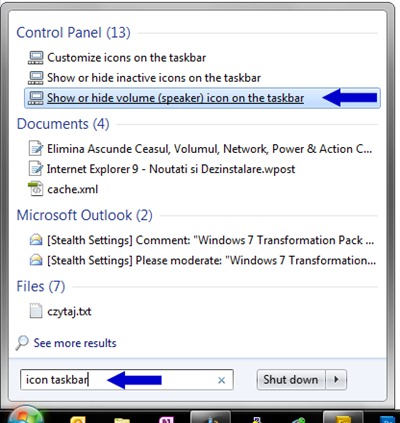 2. In the panel that opens, "Turn system icons on or off"Select"On"Or"off"The elements that want to disappear from the taskbar systray.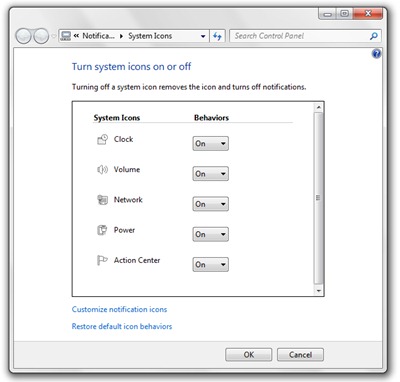 3. Click "OK" to save your settings.
This is how the systray taskbar without Emoticons Clock, Volume, Network, Power si Action Center.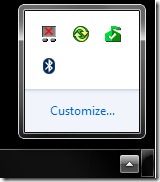 As you can see in the picture above system icons have been hiding all, they are not present even in hidden icons Area.
Removing these icons will not affect the operation of any operating system, but eliminating cess bottom right corner of the screen can make you late for a meeting :-)
This tutorial was tested on Windows 7 and I think that is true for Windows Vista. I'm not sure.
Stealth Settings - Remove taskbar system tray icons in Windows 7.
Remove / Hide Clock, Volume, Network, Power & Action Center from the System Tray (Systray Remove Icons)