Nobody knows exactly what reasons, but Windows 10, application Windows Photo Viewer It was hidden from the list of options for viewing images. Perhaps in this way, Microsoft urges users to use Photos application opening images / pictures. Application that has been added as default for opening pictures / images.
Compared to Windows Photo Viewer, Photos application a Windows 10 It is more complex, offering multiple possibilities imaging. But it also has its less good parts. It consumes a lot of resources (RAM / CPU), and for just a simple visualization of the images, Windows Photo Viewer is much faster. Especially on older systems.
Windows Photo Viewer is available on Windows 10 only for users who have upgraded from Windows 7 or from Windows 8.1. For those who have installed Windows 19 (fresh install), Windows Photo Viewer is not available.
The application was not removed altogether, but some registers were removed (Windows registry) Thereof to no longer be visible in the right-click context menu nor in the list of available applications (Default Apps) To open an image file.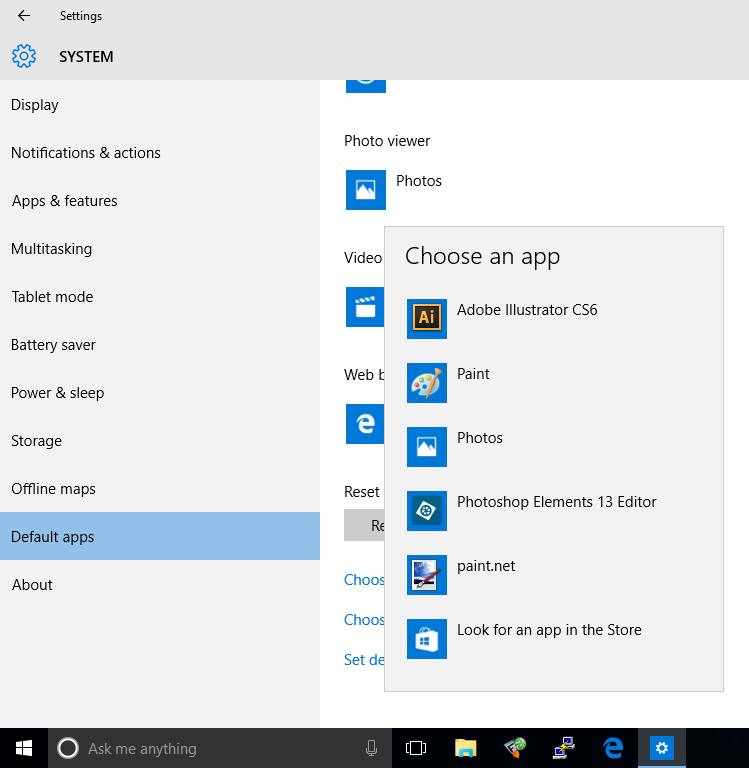 adding Windows Photo Viewer pe Windows 10, is done by inserting a key in the system registers, to make it visible and you can set it as the default photo viewer application.
Enable Windows Photo Viewer pe Windows 10
First you have to Download and unzip the file which contains the. reg key to make the application visible in system
Download Activate-Windows-Photo-Viewer-on-Windows-10.zip
Double-click reg file inside the archive, then click on "Yes"To add in Windows Registry.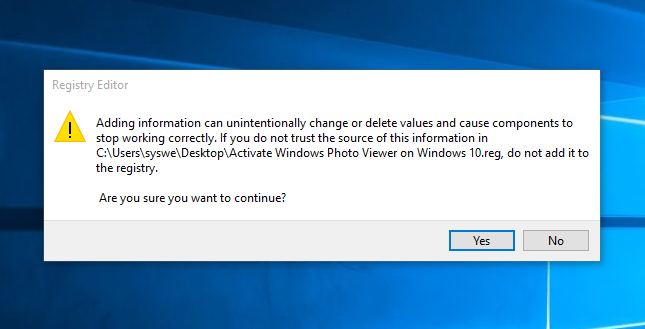 After you do this, you can set Windows Photo Viewer as the default application to open files . Png, .jpg, . Gifand .bmp.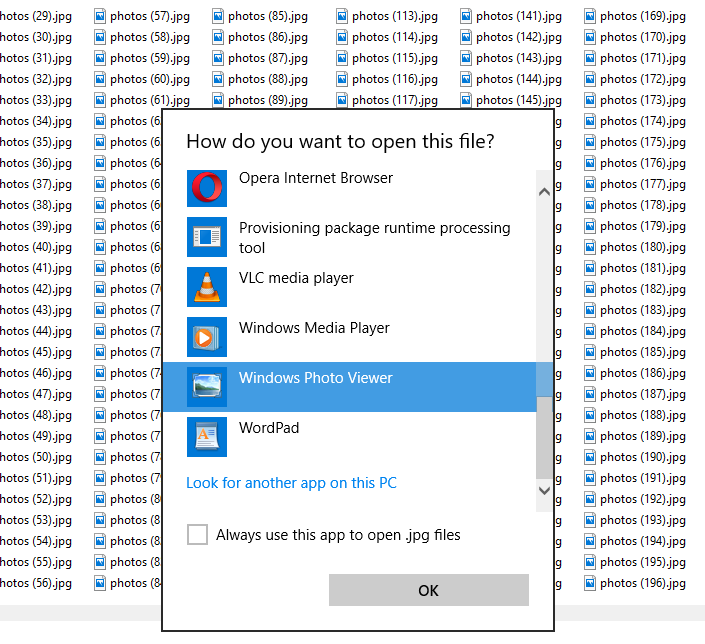 This Windows Registry Tweak is only valid for those who install a new copy of Windows 10. For operating systems Windows 10 which came as an upgrade from Windows 7 or Windows 8.1, the application Windows Photo Viewer is available on the system, even if it is not set as a default application for .png, .jpg, .gif, and .bmp files.
One can set to automatically open these files in Settings > Default Apps.
Enable & Make Windows Your Photo Viewer Default Image Viewer on Windows 10