Security alerts from Action Center not to be never ignored, because they never know what "surprise" underlies them. "Turn On Windows Security Center service (Important)" is one of the most common alerts, many users after installing certain signaling its occurrence applications (Most often it is about pirated applications of incompatible applications or even certain antiviruses), After conducting configuration changes or by installing / uninstalling certain hardware.

The solution to "solve" this problem is quite simple, or at least should be in most cases: click on the alert or go to Control Panel> System and Security> Action CenterThen click on Turn on now. But sometimes "simple" is not enough.
If when you try to restart Security Center service you are greeted by the error message "Windows Security Center service can not be started"Most likely you will have to manually restart the service.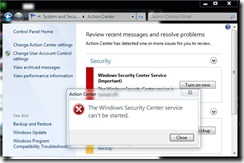 open Services typing services.msc in Search site from Start Menu or Run
then identify service Securiry Center and double-click it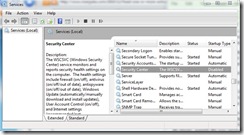 in the open window, select automatically or Automatic (Delayed Start) From the drop-down next Startup type, Click on Apply then click on Start (under Service Status) and on OK.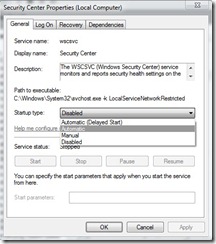 give a restart your PC and the problem is solved.
If this does not solve the problem, and the Security Center service is disabled again after the restart, most likely you are infected with malware and it urgently needs a Cleaners. If you can not use antivirus you already have installed (it's very likely to be disabled by viruses), restart the Security Center, then download and install anti-malware software Malwarebytes and perform a full scan of your computer.
Download Malwarebytes (free version).
If when you try to open the Services are greeted by error "One or more ActiveX controls displayed Could not Be"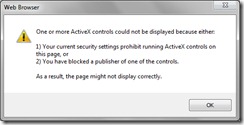 and services not listed in tab Extended, The solution could be a simple problem Registry editing.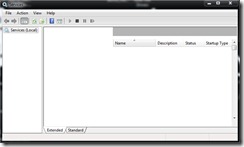 Open the Registry editor by typing regedit in Search site from Start Menu or Run
navigate to key site HKEY_CURRENT_USERSoftwareMicrosoftWindowsCurrentVersionInternet SettingsZones
where above the 0 is another (the name consists of a pseudo-point), delete key site respectively (this is a key parasite, Usually created by a malware).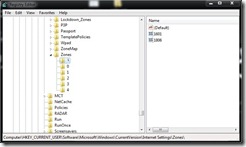 If you delete this registry does not solve the problem, open again regedit, Navigate to the area 0 (HKEY_CURRENT_USERSoftwareMicrosoftWindowsCurrentVersionInternet SettingsZones) And change the DWORD entry 1200 from 3 (Disabled or not the action is permitted) in 0 (Enabled, or the actionis permitted) or 1 (prompt).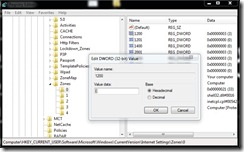 Also, a possible solution is to reset the browser Internet Explorer
enter inetcpl.cpl in Search site from Start Menu or run and give Enter
click on the tab Advanced, Click on reset and then again reset.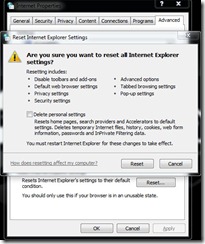 then click on OK and restart your computer.
STEALTH SETTINGS - Error Fixed: Windows Security Center service can not be started
Error fixed: Windows Security Center Service Can not Be Started