iDrive is a online service which allows users to create online backups for multiple computers si Mobile using a single account. This service provides users with free accounts 5 GB to store backups created and also they have and Feature Links such as the possibility of Quickly share or remote administration files.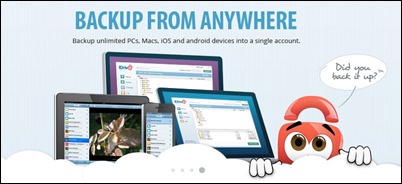 Recently, IDrive added a new feature or service online backup, namely Facebook backup, Feature that enables users to create backups pictures or videos posted on the Facebook accounts (Both uploaded users, and those with tags from friends).
How to backup photos and videos on Facebook with IDrive?
First you need to create a IDrive account (If you do not already have one), it is recommended to start with a FreeFrom which you can upgrade fee for more storage space. After you log into your account, click on the button Facebook Backup displayed on the left, then log in with your account credentials for Facebook IDrive to allow access to it in order to create backup images and video clips (to protect your privacy, IDrive does not store login information for Facebook users, so whenever you want to make a new backup, you will need to re-enter login).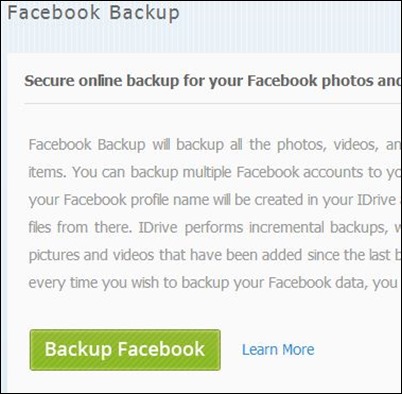 After creating the backup, it will be stored in a folder named after Your Facebook profile, And can be accessed whenever you want, from any device you want (provided it have Internet connection).
If you wish to IDrive online backup service testYou can do this by clicking on the link below:
Note: On the same account, you can create backups for multiple prosfile Facebook (for each of these prosfile you will need to provide your login details).
STEALTH SETTINGS - Backup Facebook photos and videos with IDrive
Take backup of photos and video clips on Facebook with IDrive