Finally, Facebook came with a news awaited by users social networking. While the button Like for statuses, comments si images made of Facebook the popular social network today, users have often expressed dissatisfaction that they have the possibility to give and dislike certain things posted by others.
Well, starting today they will be able to use the option DislikeBut for now it will be available only as stickeron Facebook Messenger. Dislike sticker is part of a Free stickers pack, Released this week, and will be used by users in conversations the contacts list.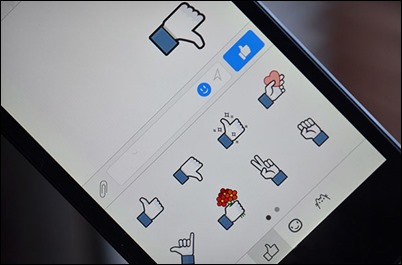 The new set of stickers is available in Sticker Store, Accessible via Smile icon displayed Facebook Messenger chat (Both version website, and also mobile application). And while users can still express their displeasure about the comments of a updates posted by friends or contacts, at least they can give you reply in a conversation with a dislike will say more than words.
STEALTH SETTINGS - Facebook lanuches Dislike button, but only for Messenger at the moment
Facebook introduces Dislike button, currently only for Messenger