With the release of the most recent update Windows 10, Microsot introduced "Find My Device". Similar service Find My Mac si Find My iPhone of AppleThis feature helps to locate where is your laptop in case of loss or theft.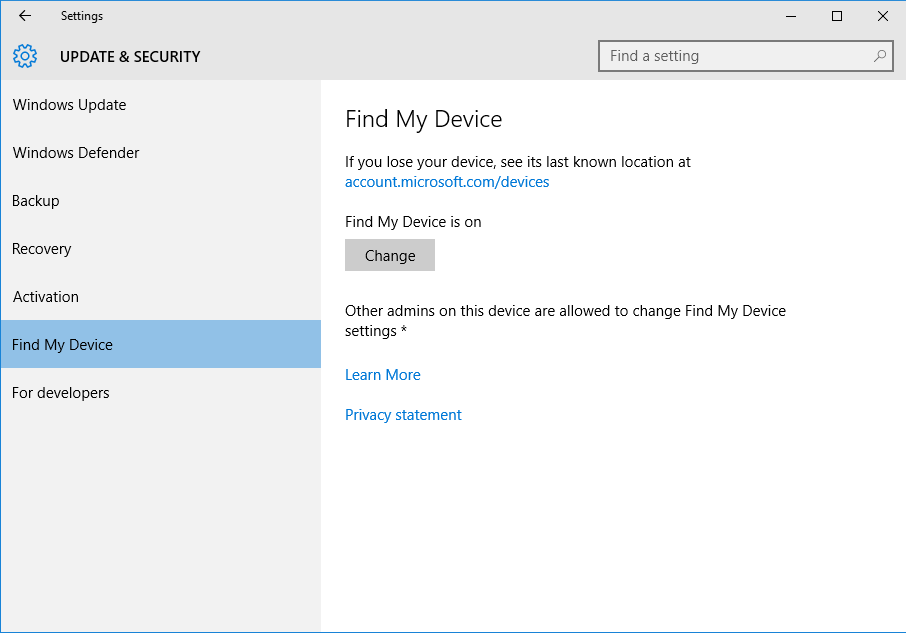 "Find My Device" uses GPS location si Location ServicesAnd to find another location for the device, you will need to access your personal account at Microsoft account.microsoft.com/devices. Locating can be done in real time, or you can choose to send to Microsoft servers periodically location.
Service activation "Find My Devices" can make Settings > Update & Security > Find My Devices.
The service is available both on laptopATVs and PCs and on Windows tablets 10.
Find My Device - Find laptop lost / stolen with the new feature of Windows 10