Internet Explorer 9 It is definitely the most stable Internet browser released microsoft. Long after moderate use, I met an error yet.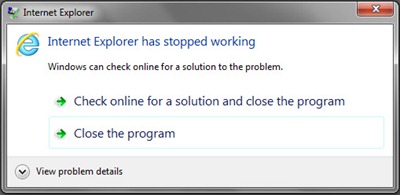 Dialog "Internet Explorer has stopped working"Not necessarily a error because Ulu browser. It may be a conflict with a driver or a script (Java, actionscript, ajax, etc ...)
In our case it is module nvumdshim.dll can not be "digested" by IE9 when accessing web pages that require GPU. It is a typical error of computers and laptopfixes may have video cards nVidia and have set video cardFolosesaca to the GPU for Internet Explorer.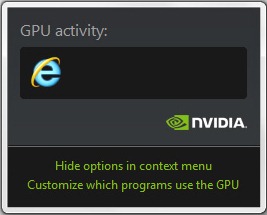 Resolution "Internet Explorer has stopped working" - Fault Module Name: nvumdshim.dll
Open GPU settings (Customize Which Programs use the GPU)> Manage 3D Settings> select "Microsoft Internet Explorer" and we set to use integrated video card.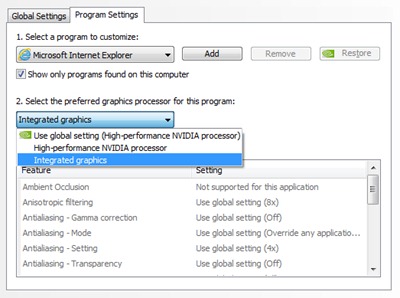 If we have only dedicated video card, then you will need to disable modules 3D / CUDA GPU for Internet Explorer application.
Stealth Settings - Fix Error 9 Internet Explorer (Internet Explorer has stopped working by nvumdshim.dll)
(Fix Error) Internet Explorer has stopped working. / IE9 / Modules: nvumdshim.dll