OS X yes Macare generally known as stable systems. As a daily user of Windows PC yes MacBook Pro cu OS X, I can say that on OS X are much less trouble than on systems Windows. That does not mean Mac it is not entirely devoid of problems and errors. One of the most common is related to Bluetooth cu deviceAuxiliary APIs.
It has happened to me many times to receive bluetooth connection lost messages "Lost Connection"/"Wellness Easy"Come from the unstable Bluetooth connection between MacBook Pro and the mouse Apple Magic Mouse. Other users have reported Bluetooth connection problems between MacBook si Magic Trackpad or Magic Keyboard.

Causes that produce Bluetooth connection problems and troubleshooting
#1 The battery or accumulator discharged to the device connected to Mac OS X via Bluetooth
In general, these connection problems between Mac OS X and auxiliary components Apple wireless Keyboard, Magic Mouse and Magic Mouse, appear when battery level on the auxiliary device greatly decreases. In norml way, when the mouse battery level (for example) falls to 10%, the user will be notified in Notifications that you have to keep in mind battery change or recharging batteries, Yeah batteries are used.
To have quick control over devices connected via Bluetooth to Mac OS X is good to add shortcut"Bluetooth"In Menu Bar. Do this at System Preferences > Bluetooth > Show Bluetooth in menu bar.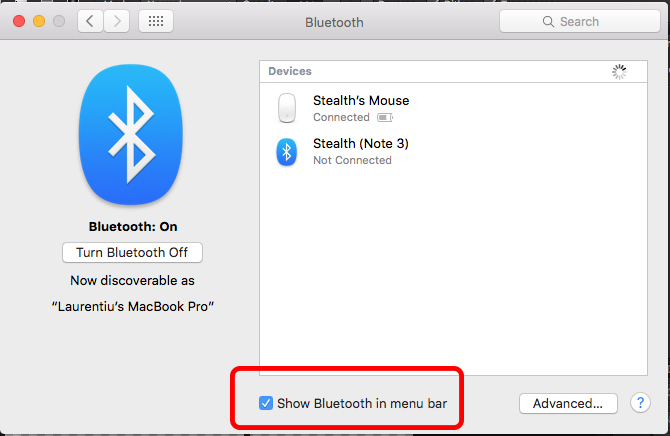 After doing this, you have access to the status of the mouse battery directly from the "menu bar".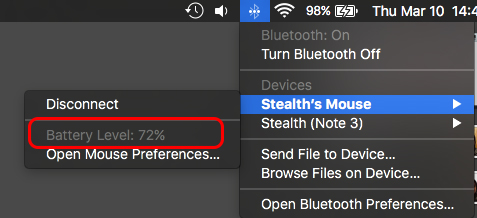 #2 Disconnecting and connecting the devices connected via Bluetooth.
Another method is disconnecting and reconnecting devices auxiliary sites. It is very possible that some disconnections mouse, for example, be caused by Inferences another device in aropiere that is bluetooth enabled. A removal can fix their problem.
#3 Turn Bluetooth off and on again Mac OS X / Turn OFF & ON
In the menu bar we have the easiest option to stop and start Bluetooth.
Deleting #4 the external device and add the list of Bluetooth connections.
Go in System Preferences > Bluetooth> select the device that gives connection errors or does not want to connect, then click on the "x" sign next to it. Replace the device.

Normally, these steps should help you no longer have Bluetooth connection issues with your devices Apple. Magic Mouse, Magic Keyboard or Magic Trackpad.