Keeping notes written in text, photo, document or audio is easily done using the application Prerequisites OneNote. Is very complex, it synchronizes all the devices where it is logged in the same account microsoftAnd compared with the EvernoteIt is 100% free. No commercials or other obligations and limitations. OneNote currently does not have at least version 'Premium"And application therapy is available on all the devices iOS, MacOS, Windows, Android and in web version pe OneNote.com.
Lately, many users of MacOS all faced with a problem OneNote application. Sync error notification and request re-authentication in application each time you want to open a notebook. Even if Microsoft account password is entered correctly, the application fails:
We are unable to connect right now. Please check your network and try again later.
The Operation could not be completed. (KOCConnectionErrorDomain 14942214 error.)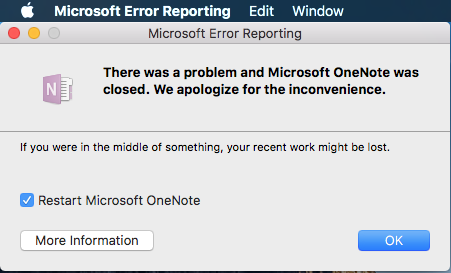 Solving solutions would be two. Whether we uninstall all OneNote application on Mac OS and install it back or to close every notebook in hand and reopen it.
For the second variant, the steps are very simple. Going to NotebooksOn the left, then close each synchronized Notebook.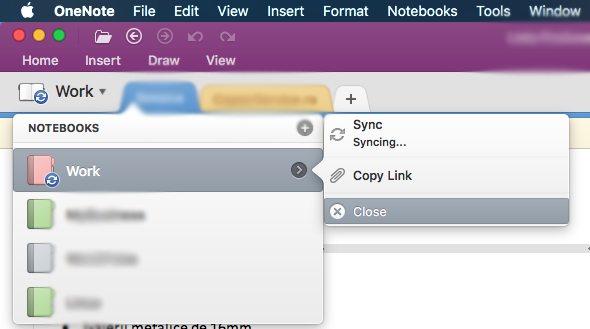 After all notebooks sites shut down, we reopen and everything returns to normal.
It seems that the problem arose because of an update made at the end of November 2016.
OneNote Fix error kOCConnectionErrorDomain 14942214 (MacOS)