0x800CCC92, is a DTC Intan when we want to dispatch (POP3 / SMTP) or receive (POP3 / IMAP) messages Microsoft Outlook Office (Based on 2003 Outlook, but is valid for all versions).
Although microsoft place this error as a problem typical Microsoft Outlook ExpressCaused by Microsoft Exchange Server 2000 and resolved to update Exchange Server Service Pack 2000 2 (KB309216) These days I met error code and in other circumstances:
Task 'mail.numedomeniu.com - Receiving' Reported error (0x800CCC92): 'Your e-mail server rejected your login. Verify your user name and password in your account properties. Under Tools, click E-mail accounts. The Server Responded: -ERR Authentication failed. '
In this case, the error occurred during a task, while you send the message, your internet connection has been interrupted, and after reconnection, IP Internet has changed (dynamic IP). Office Outlook client continued to send messages to the rest of the e-mail server, but was returned the error message above. User / Password incorrect.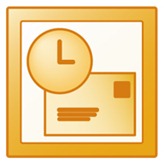 A fix is ​​not in any way stand in settings Office OutlookBut in settings safety / security the e-mail server through the shipping.
Most web / mail servers have as a security measure against "burglars passwords" cPHulk Brute Force Protection (BFD). In the default configuration of BFD for Login protection invalid e-mail, is not allowed taskCPC in an e-mail from two IPs at the same time.
If in case of an active task, CONN internet was interrupted and whether IP change after reconnectionIt is advisable to stop sending / receiving e-mails to avoid this situation. Once the error occurred logging 0x800CCC92, solution will stay only server administrator e-mail. It will be easy task to unlock your email account.
Stealth Settings – The server responded:-ERR Authentication failed 0x800CCC92.
(FIX Outlook Error) Task 'mail.domeniu.com - Receiving' Reported error (0x800CCC92): 'Your e-mail server rejected your login.