During WordPress updates, including both here version update as well as by plugins or themes, even if in Dashboard we do not see anything abnormal, the website cannot be accessed.
As long as the update lasts, the message will appear on all sites: "Briefly unavailable for scheduled maintenance. Check back in a minute". It is not an error, it is just an information message that appears while in the background of downloading the archives with WordPress updates, unzipping on the host server and installing. This is the complete update process, at the end of which the maintenance message disappears by itself.

The problem occurs when WordPress fails to complete core updates, plugins or themes. Then the message "Briefly unavailable for scheduled maintenance"Remains permanently blocked and no page can be accessed. neither macar Dashboard / wp-admin.
All you have to do is access the FTP where the WordPress files of your blog or website are. At the root (public_html, most of the time) you will find the file ".maintenance"Which you have to delete manually.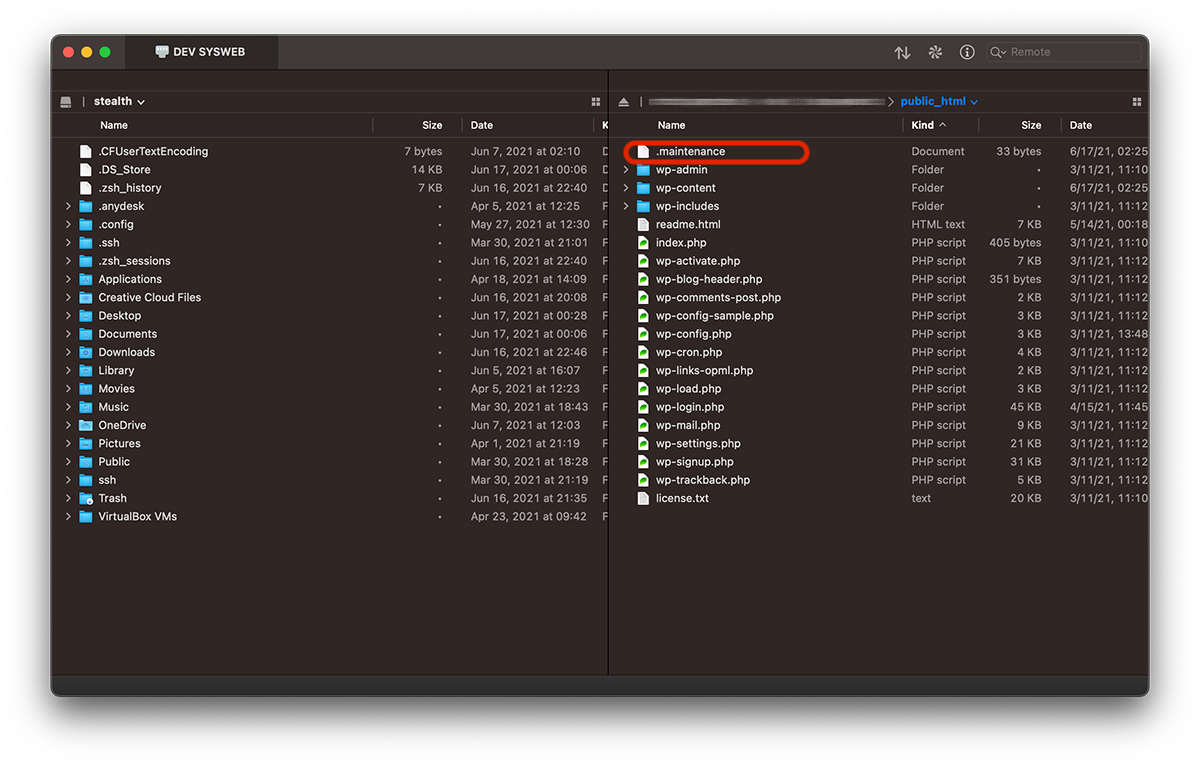 Once deleted the file .maintenance, the WordPress website will work again.
This message appears both during manual WordPress updates and during automatic ones.