WordPress for iOS / Android is a application very useful for bloggers who want to write personal web sites when they are not around a laptop or PC.
The WordPress application can be used for both blogs hostate on wordpress.comAnd for blogs self-hosted using the WordPress platform.
Application simple, intuitive and very stable, but sometimes arise connection problems when adding a self-hosted web site to the application. In our case, we could not add in the WordPress application for iOS, a self-hosted web site.
Sorry, we can't log you in. Unable to read the WordPress site at that URL.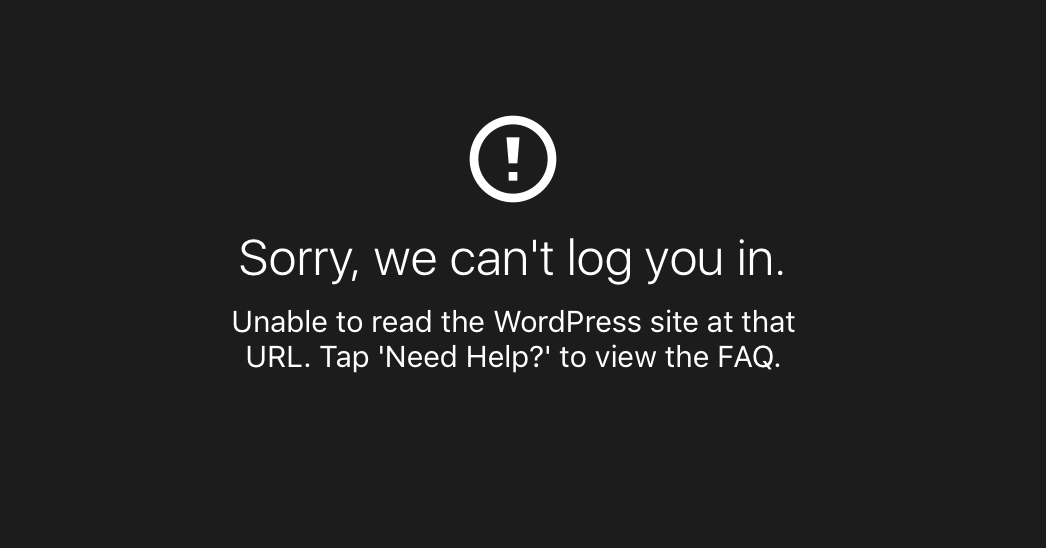 How to fix: Sorry, we can't log you in. Unable to read the WordPress site at that URL
Before we get to Uninstallers or to disable pluginURLs to see if there is any conflict with the application, we must understand how it works and what are the vital elements for the proper functioning.
When we want to connect an application a website created with WordPress, we need to keep in mind Protocol remote data transmission, from WordPress to the respective application (in our case, the WordPress application for iOS). The transport protocol is done via XML-RPC.
When we meet an error of form that we present, we must consider two essential things:
1. To ensure that the server hosting the website, file xmlrpc.php are permissions (chmod) read for "user","group","world"And belongs to the group (chown) right. We can check this by accessing the browser domain.tld / xmlrpc.php. "XML-RPC server accepts POST requests only.", Is the message that must be displayed in the browser.
2. In our case, the problem was a little more complicated. We could not add a website to the WordPress iOS application, because the server does not have the PHP XML module installed.
As a script PHP can run a line XMLIt requires that the server be XML module installed for PHP. Otherwise, the WordPress application will give the error "Sorry, we can't log you in"Every time we try to add a website.
Here's what the server error looks like every time we try to add a self-hosted website to the WordPress application on an iPad:
2016/11/08 07:59:17 [error] 13701 # 0: * 1666433 FastCGI sent in stderr: "PHP message: PHP Fatal error: Call to undefined function xml_parser_create () in / srv / www / web / public / wp-includes /IXR.php online classes 264"While reading response header from upstream, client: my_ip, server: ihowto.tips, request:" POST /xmlrpc.php HTTP / 1.1 ", upstream:" fastcgi: //127.0.0.1: 9001 ", host: ihowto. tips "
How to view PHP modules installed on a web server (CentOS, Ubuntu, etc)
Execute the command line in Terminal: php -m
If the module list do not appear: xml, xmlreader si xmlwriterThen be sure that this is the cause of which can add a site application WordPress for iOS or Android.
How to install PHP XML module on a Web server
Command line for CentOS:
yum install php-xml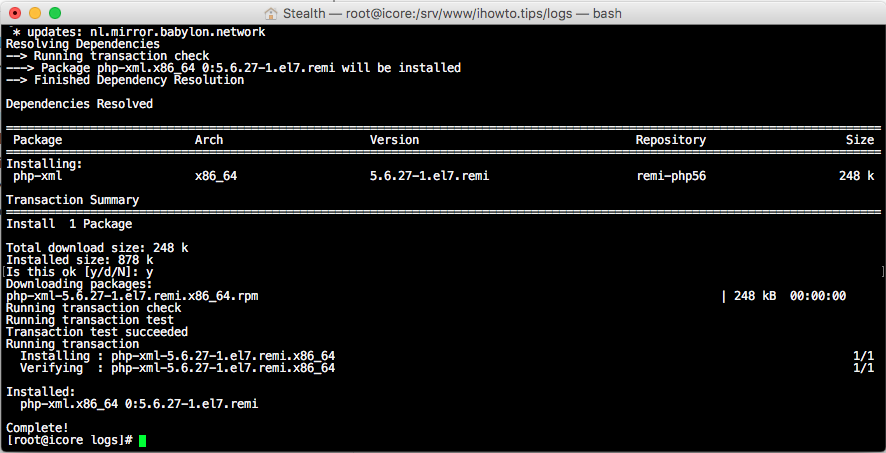 After installing the php-xml module, restartyou have the services: php / php-fpm, httpd / nginx.
Add the website to the application again, and everything will run smoothly.
PS. The installation of php-xml mode can only be done by the server administrator. If you are not the server administrator, contact and ask the web hosting provider to install or activate this module.