Microsoft It seems to take action in terms of blocking access to other operating systems that might be installed simultaneously to devices Windows 10, after, first, announced that it will tolerate the use of versions Windows 10 pirated, in the hope of a rapid increase in market share and convincing users to purchase a license later.
According to information provided to partners OEM China, starting with Windows 10, Microsoft It will no longer require device manufacturers to include an option to disable support Secure Boot. Thought as an additional security barrier designed to prevent malware run when the operating system starts, functionality Secure Boot It involves the provision of a security certificate authorization before booting. function Secure Boot but becomes an insurmountable obstacle if we try installing a different operating system than the one authorized by the device manufacturer, for example Linux.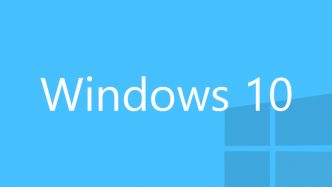 For Windows 8, applying a sticker "Designed for Windows 8"On the housing of the device, marking its certification for the respective version of Windows, was a mandatory requirement. It was also mandatory to include an option to disable the feature Secure BootMeant to reassure worried that users might get stuck with Windows 8.
Although it does not explicitly imply a prohibition on the use of devices certified for Windows 10 with other operating systems, placing the final decision to disable the Secure Boot feature on OEMs will likely work in the interest of the Redmond company. Although optional for systems desktop, excluding the option to deactivate the function Secure Boot is the logical way forward for OEMs to PCplants, motivated to minimize costs related to the settlement of warranty claims and keep the best relations with Microsoft.
Regarding the range of mobile devices, Microsoft requires mandatory activation function Secure Boot to grant certification Windows 10, Thereby excluding any possibility for subsequent installation of another operating system than the one authorized by the manufacturer.
The use of other operating systems in dual-boot mode could be blocked by Windows 10