Announcement yesterday Google such as gmail and other services in Google Apps (Google Calendar, Google Docs si Google Talk) Will be promoted from stage betaHas made all vuiasca WWW reactions and conclusions more or. For some users surprise was that Gmail has always been that in beta (A category that includes myself, although using this email client 4 years). Others have wondered why it took so much at this stage, and most do not understand why Google has taken this decision now, when they have already gotten used to using a beta service located in 5 years.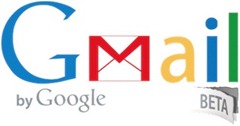 Clarification came quickly from the official blog Google's:
Ever since we launched the Google Apps suite for businesses two years ago, it's had a service level agreement, 24/7 support, and has met or exceeded all the other standards of non-beta software. More Than 1.75 one million companies around the world run off their business on Google Apps, Including Google. We've come to appreciate that beta tag just doesn't fit for large enterprises that aren't keen to run their business on software that sounds like it's still in the trial phase. So we've focused our efforts on reaching our high bar for taking products out of beta, and all the applications in the Apps suite have now met that mark.
Also, Google announced that with promotion of beta, the Google Apps suite also received other gifts: offline access to email and calendar si faster access to Google services by users BlackBerry are just two of them. In addition, Gmail users who do not want to give up beta, the option to reactivate this stage of Settings-> Lab.
However, we realize that after five years, this leaves some of you wrestling with some tough questions. How will you ever get used to using Gmail without that familiar gray "BETA" text greeting you when you log in everyday? What example will you cite the next time you make an internet joke about perpetual betas? Don't despair… for those of you long-time Gmail-ers who might feel some separation anxiety, we've got a solution. Just go to Settings, click on Labs, turn on "Back to Beta," and it'll be like Gmail never left beta at all.
:)
Google's Gmail out of Beta