If you need an application that can read a hard drive formatted in Mac OS WindowsWhen it is HSFExplorer (Can read files systems HFS - Mac OS Standard, HFS + - Mac OS Extended and HFSX - Mac OS Extended file with the type designation "case sensitive"). HFSExplorer allows you to search quickly by using a HDD browser GUI, Extract files or view detailed information about the volume and create images of content.
The application is based on JavaAnd to operate you need Java Run-time. Another notable quality is HFSExplorer that can read most images . DGMCreated on the Mac, including Archived images zlib / bzip2 si AES-encrypted images 128. In addition to partitioning support programs Master Boot Record, GUID Partition Table si Apple Partition Map.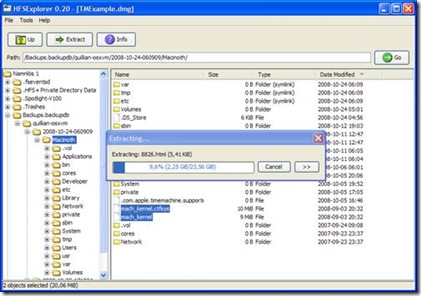 Login HFSExplorer has two modes: user and administrator (with elevated privileges). If you want to access a partition of the hard disk, and using Windows Vista, then start HFSExplorer in "Administrator mode".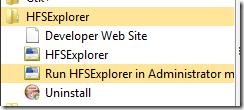 HFSExplorer HELPS you to read Mac-formatted hard disks in Windows