Starting with Windows 11, Microsoft began to emphasize more and more clearly on maintaining users' concentration on the tasks that really matter (focus) and on multitasking. The company continues this new path in developed applications, offering a new interesting and useful feature through which we could we access Office files from Microsoft Edge sidebar (sidebar).
In the latest version of Microsoft Edge for Windows and for Mac, the sidebar is added, which many users find very useful. Microsoft Edge sidebar brings us closer to a series of instruments si functions without having to close open web pages or minimize the internet browser. Sidebar remains open even when navigating between open tabs.
How to access Excel, Word, PowerPoint and Office files from Microsoft Edge
I see it as the most useful function quick access to Office files from Microsoft Edge sidebar. Without the need to open the applications Microsoft 365 /Office or OneDrive, from the sidebar a Edge we have quick access to all documents Word, Excel, PowerPoint, OneNote and to other files present in OneDrive.
These sidebar applications a Microsoft Edge they are basically shortcuts to the online versions office.com and the storage medium OneDrive.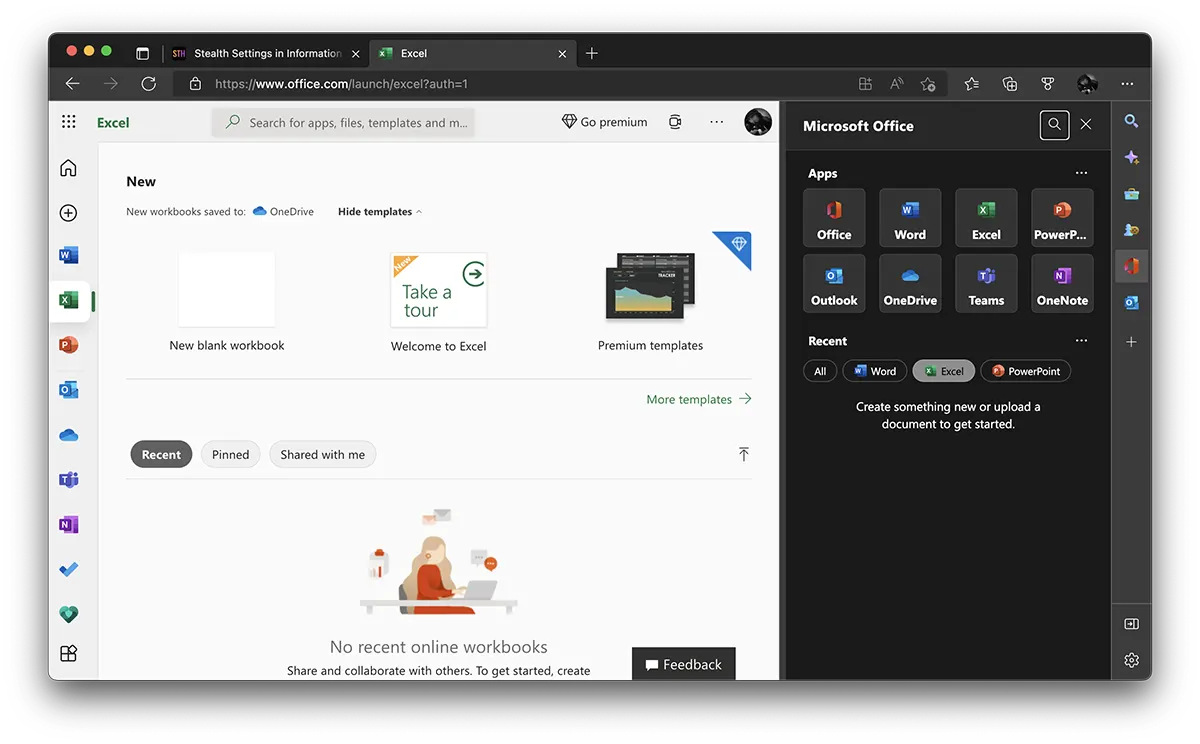 In addition to the suite of Office applications, the sidebar also contains several tools that we constantly need when we are at the computer.
Tools: Calculator, Translator (Microsot's online translation service), World Clock (very useful when we have friends and colleagues on other meridians), Dictionary (while surfing the Internet it sometimes happens that we find words whose meaning we do not understand), Unit Converter si Internet speed test.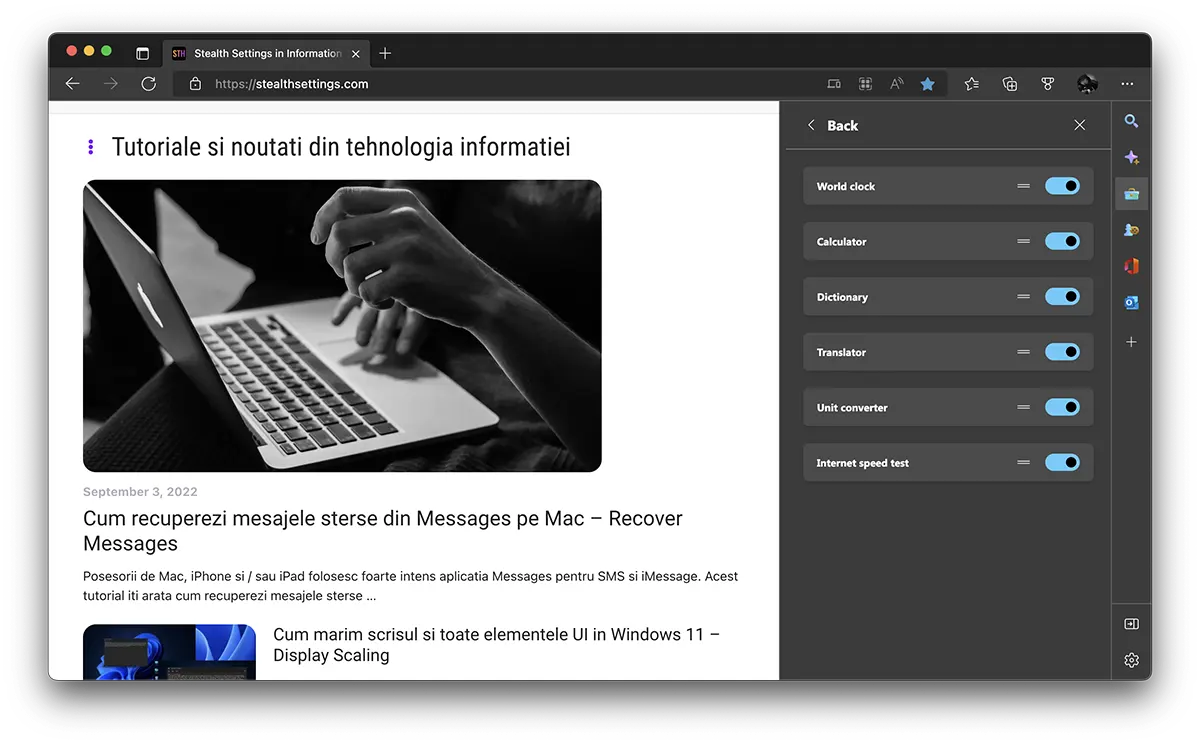 Besides these tools, from Microsoft Edge sidebar we also have access to Games, Bing and other Microsoft applications.
This sidebar in the browser is not new. Opera has for a very long time implemented a sidebar from which users have quick access to social media applications (Instagram, WhatsApp), Player and My Flow (sharing content on other devices with Opera).