Before you know it how to delete Windows.old in Windows 11, it is good to know what role it has. Where did this folder appear on the system partition (C:\ Most often), what helps this folder, what are the advantages and disadvantages Windows.old.
Where did it come from? Windows.old in Windows 11 and what role does it have?
In everybody's language, Windows.old is an automatically created folder after a update major or upgrade de Windows. The folder contains the previous version of the operating system si essential system folders. In Windows.old find "Program Files", Program Files (x86)", "Users" si "Windows".
What does it help? Windows.old? If we are not satisfied with the new version of the operating system or something is not working properly, with help Windows.old we can return to the version of Windows precedence. We do this through "Recovery" from Windows 11. Or "Go back".
In other words, it allows us to downgrade or rollback to the previous version. For example, if you had Windows 10 installed on the PC, then you're done update la Windows 11 and you are not satisfied with the new operating system, with Windows.old you can restore the operating system to the PC Windows 10.
Windows.old is created automatically and at updateversion majors. For example if you do update of the Windows 11 Build 25158 la Build 25197 this folder will appear on the system partition.
So, before you see how to delete Windows.old in Windows 11, make sure you don't need to go back to the previous version of Windows.
The big disadvantage of Windows.old is like you occupied a lot of space on the storage medium. If on PC we have one disk SSD with limited volume, those you have more than 10GB Windows.old it can mean a very large storage volume. Practically on hard disk we have stored twice the files of the operating system together with those of the basic applications Windows.
This is why you definitely want to know how to delete Windows.old in Windows 11.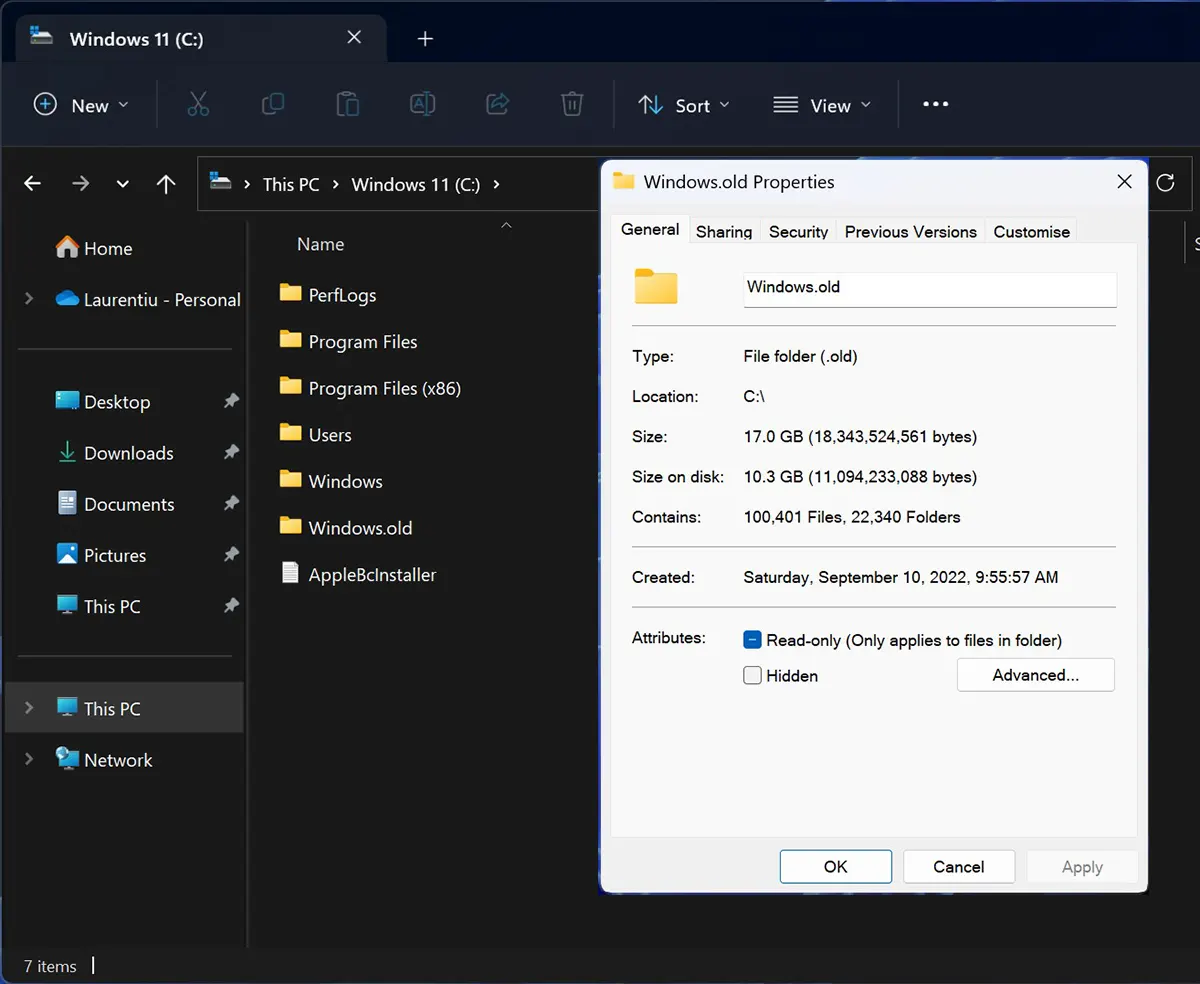 How do you delete Windows.old in Windows 11?
Being an operating system folder, Windows.old it cannot be deleted like any other user-created folder. It has writing restrictions and can be deleted by the utility Cleanup al Windows 11.
open "Settings" and access options "System" → "Storage".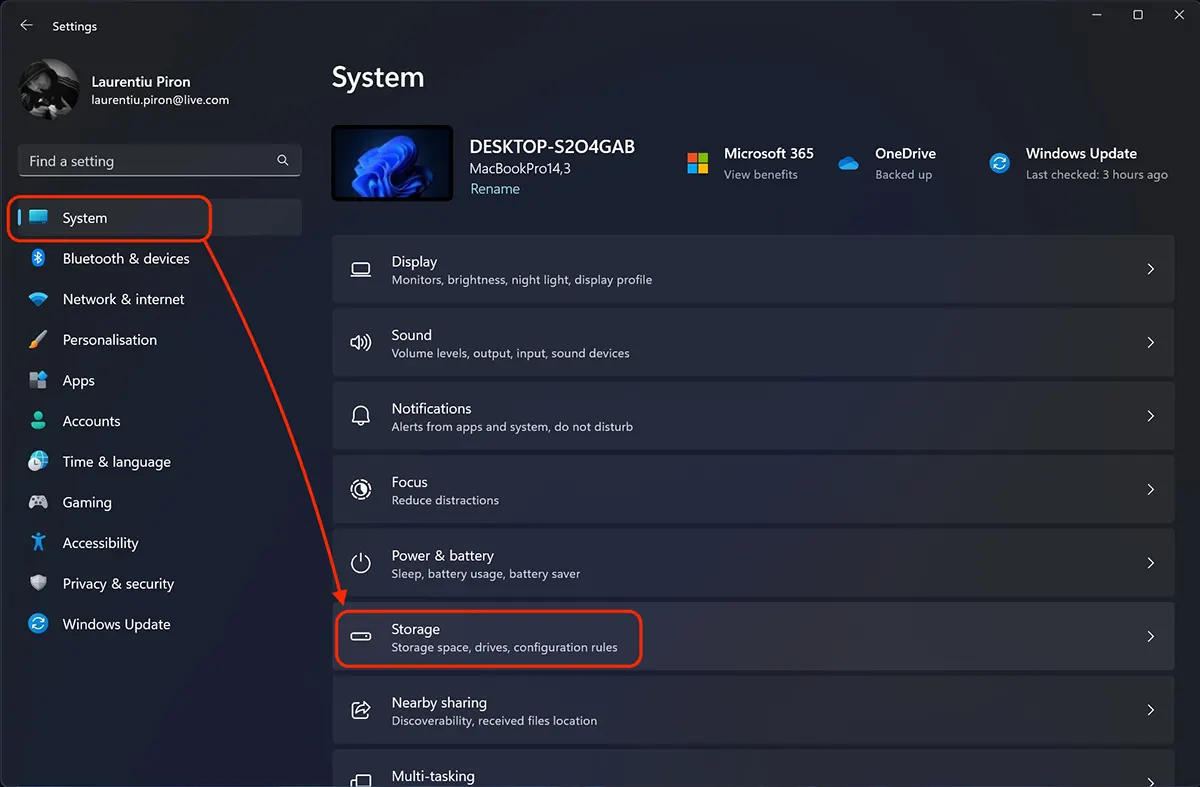 In "Storage" going to "Cleanup recommendations" and tick "Previous Windows installation(s)", then click on the button "Clean up" which also shows us how much space we save on disk after deleting the files of the previous version or versions of Windows. There is room for the plural because there are cases in which on disk multiple folders are created Windows.old. Windows.old. 000.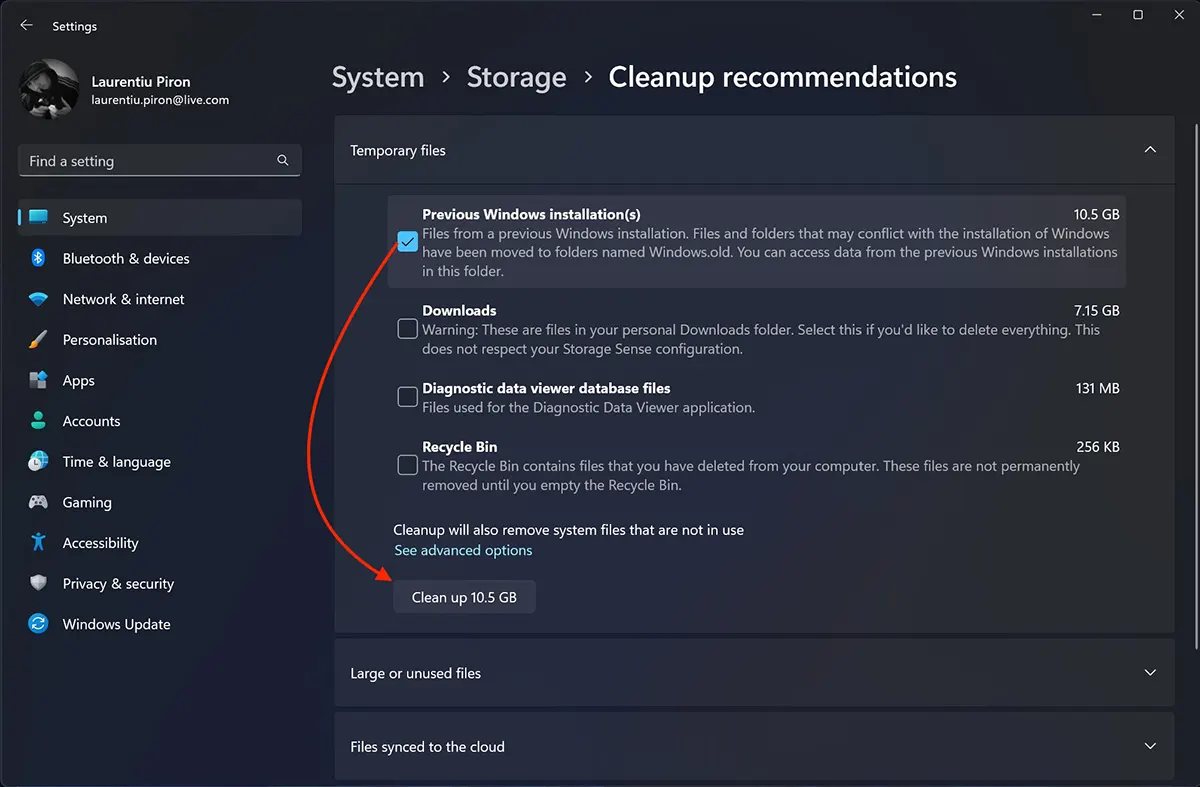 Wait until the deletion task is completed. At the end you will see that the folder Windows.old has been deleted and you have more free storage space on your hard drive.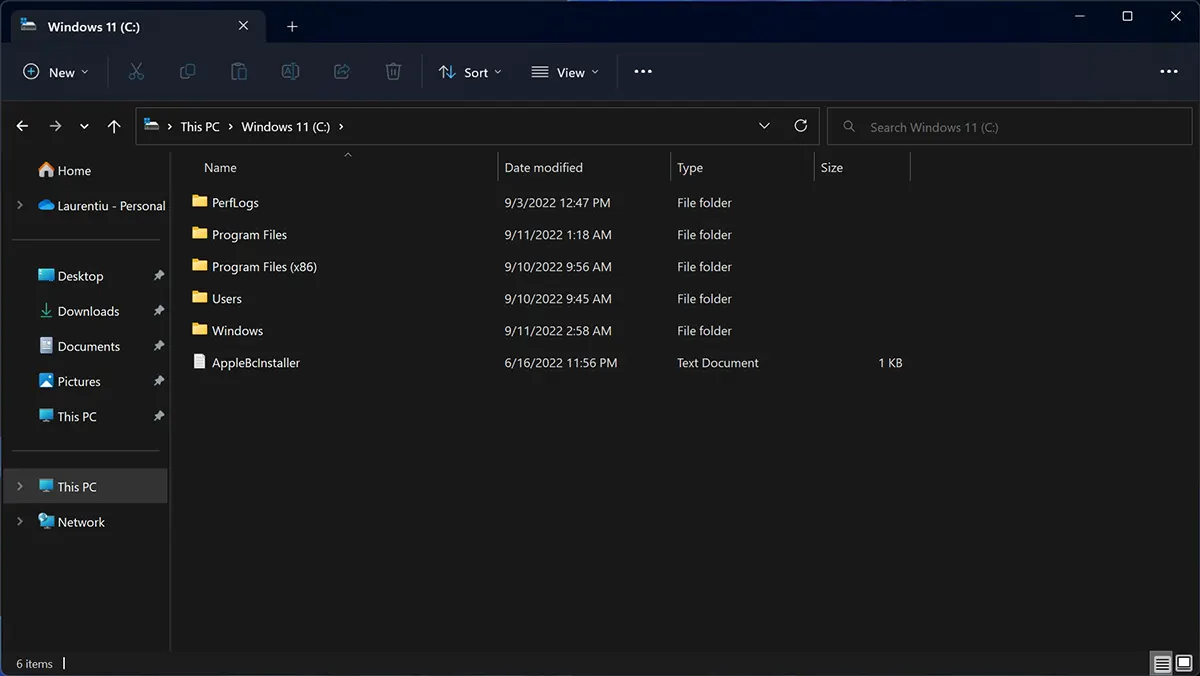 This tutorial does not apply to Windows 10 or older versions. Starting with Windows 11, Microsoft has greatly rewritten the management and control interface of the options in the new operating system.