A very simple tutorial in which I show you how disable Download Bar from Google Chrome. In this way, you will get more active space on the screen when browsing web pages, without the file download bar occupying the lower part of the screen.
Chrome is the most reliable and safest browser for Windows 11 (without extensions), but Google does not give up a feature that stresses many users. The bar where the downloaded files are stored.
From "Download Bar" users really have quick access to downloaded files, but on a laptop with a small display, this bar does nothing but uselessly occupy part of the screen. Firefox, Safari and Opera keeps the download activity manager somewhere in the right "Address Bar" without occupying the user's visual field.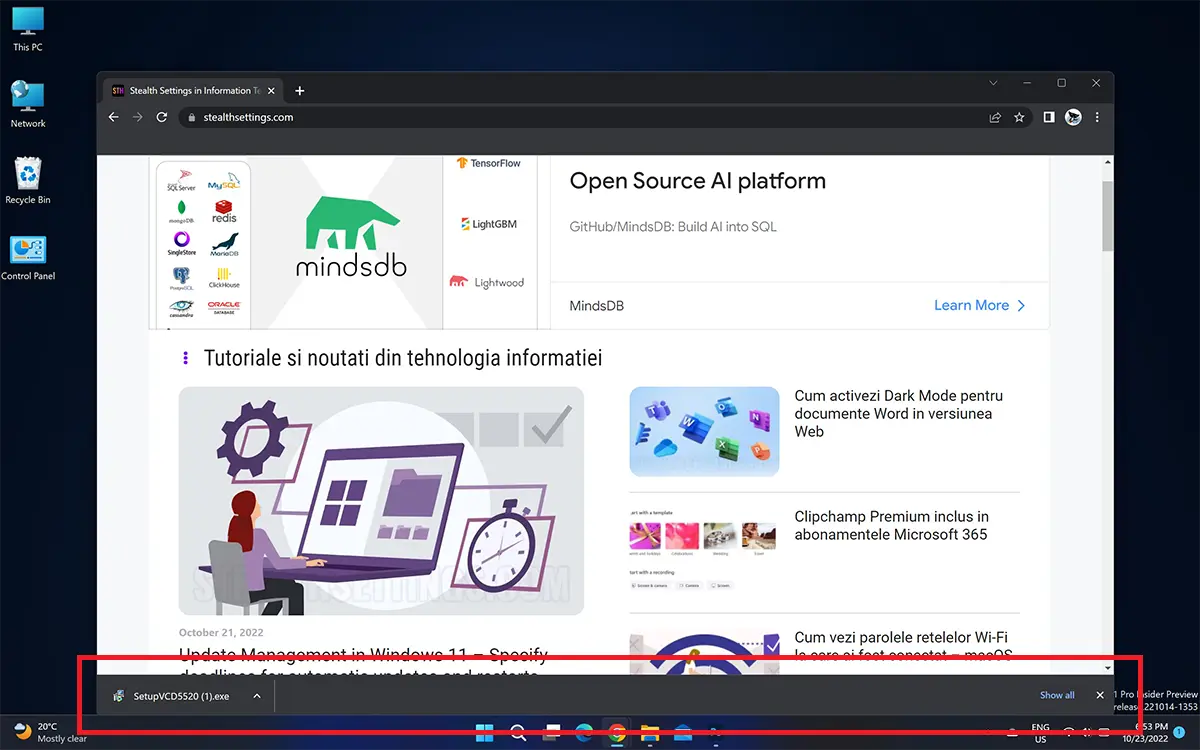 Unfortunately, Google does not offer a setting through which you can disable the Download Bar from Google Chrome, but it is a very safe extension that does this.
How to disable Download Bar from Google Chrome – Chrome Extension
I chose a simple extension, which does not request usage data, does not contain advertisements and does not have any trackers to track the user's activity. Always Clear Downloads in Chrome.
1. Install from Always Clear Downloads in Chrome from Chrome Web Store.

2. Accept the installation of the extension in Chrome. Click Add Extension.
3. Next go in Chrome Toolbar to the newly installed extension. The extension settings page will open Always Clear Downloads in Chrome.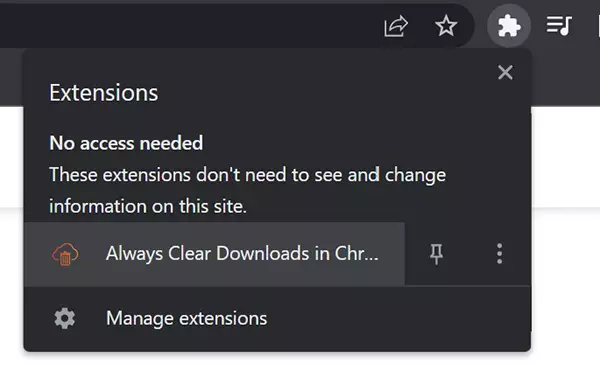 4. In the extension's settings page, we have two possibilities by which we can make the downloads bar disappear from Google Chrome and not stay at the bottom all the time.
You can set a period of time after which the download bar will disappear automatically (personally I think this is the best option) or you can set it not to appear at all when downloading a file from the Internet with Google Chrome.