A tutorial that helps us see better. How to enlarge the writing and all UI elements in Windows 11. Display scaling. The texts, the application icons, the writing from the application menus and from the operating system, the graphic interface (UI – User Interface).
The writing and small icons in Windows it helps us to see more information at a glance and to have more space on Desktop. At the same time, the smaller the writing, the more our sight is required and ophthalmological medical problems may appear. It is recommended that when we read a text or even the writing from the system menus of Windows, the eye should be relaxed. Reading should not be done without any effort.
If in a file Word or Excel we can control the size of the writing in the font settings, for writing the menus Windows and from the applications we have a feature at hand in the options Windows 11.
We can enlarge the writing and all the UI elements in Windows 11 without having to change the resolution or use graphics card settings.
How to enlarge the writing and all UI elements in Windows 11 – Display scaling
1. We open "Display Settings". Right click on Desktop.
2. In "System Display Options" we have all the settings for the visual part of Windows 11. From here we can change the screen brightness, resolution, display orientation and the "Scale". Through this option we can increase everything that means visually in Windows 11. Application texts, menus, system icons, writing from Notepad and the other elements.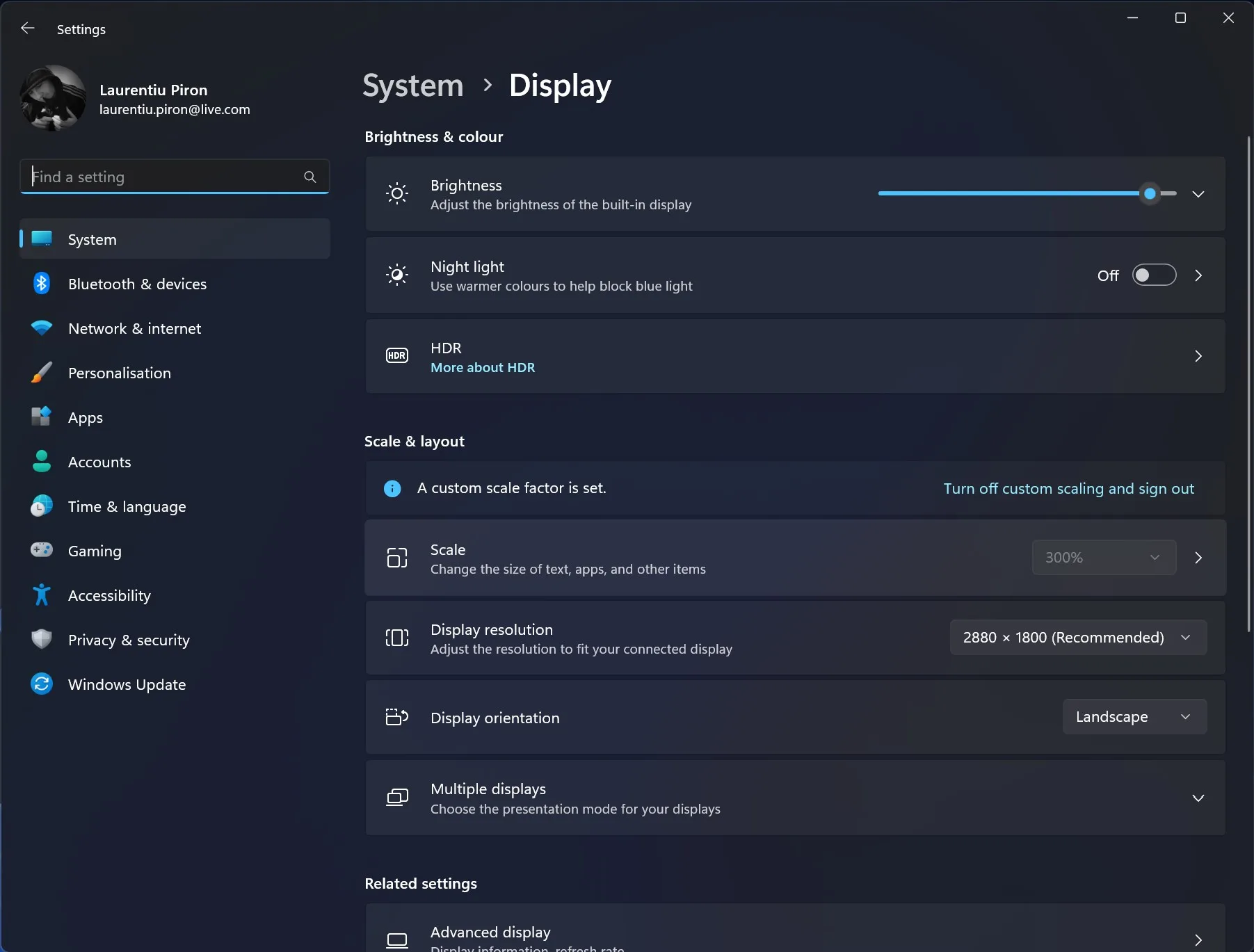 We click on "Scale", then we enter the scaling size percentage. You have to be careful because some applications may not be readable if you change the 100% value a lot. Try close up until you reach an optimal resizing.
3. Enter the new percentage, click on the check mark, then "Sign out now"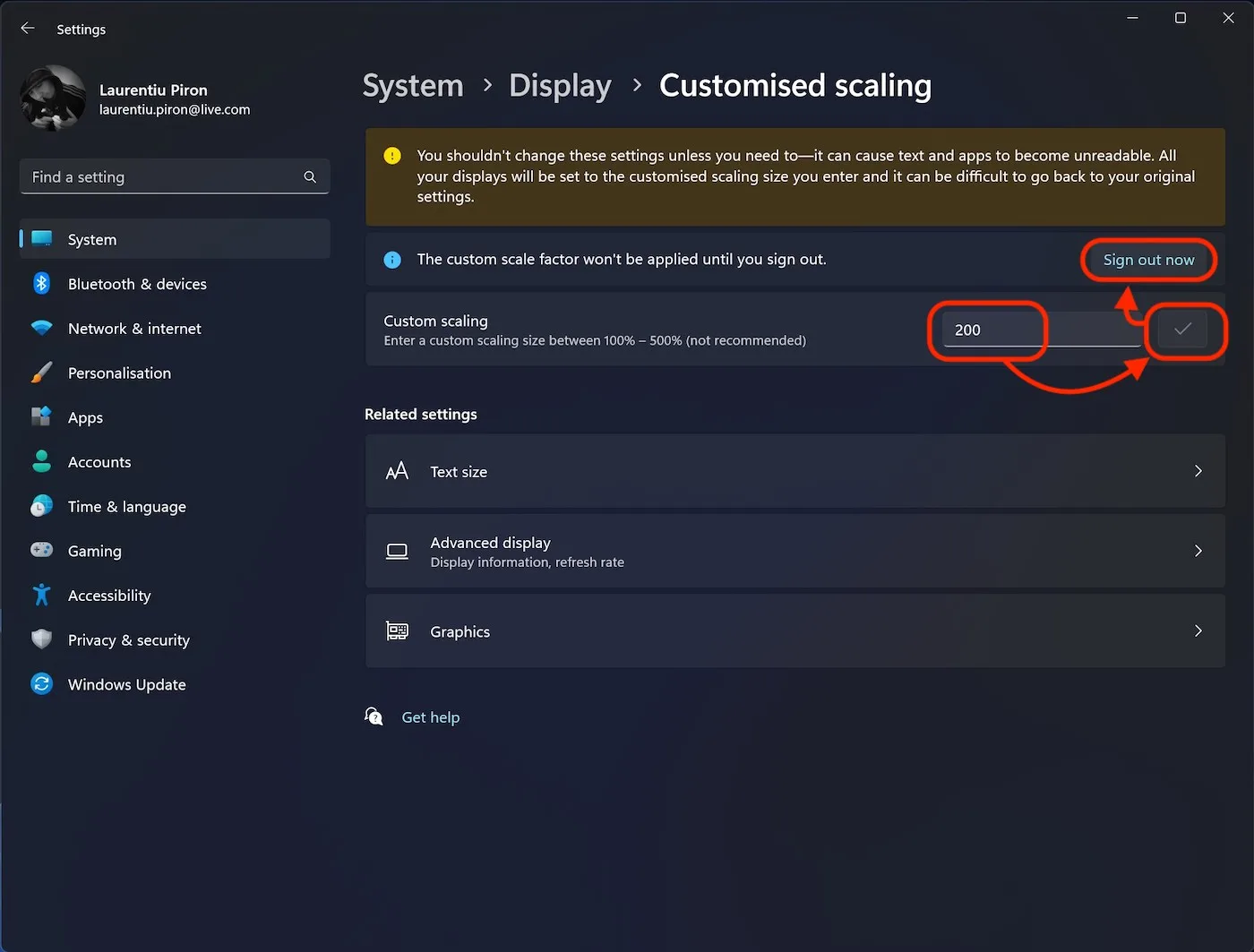 After you log in to the operating system again, you will immediately notice that all the visual elements of Windows and of the applications were resized.
In this way we saw how to increase the writing and all the UI elements in Windows 11.
On a laptop with a 15-inch diagonal display and a recommended resolution of 2880 × 1800, the writing could be quite identified to read and the vision would be very demanding.
Windows 11 display scale 100%
Windows 11 display scale 150%
Windows 11 display scaling 200%
Customized scaling it is recommended only if you really have problems with readability. Many applications have their own resolution settings, and this change could make their menus unreadable.