Un tutorial very useful that shows you how do you do screen recording with Snipping Tool on Windows 11, without having to install any video capture application.
The need to do screenshot and secondly, the image has been evident for a very long time. So on Windows, which since the more rudimentary versions has the key "PrtScn" on the keyboard, as well as on Android or iOS.
When we want to show someone in more detail certain operations on the PC, a simple image is no longer enough. A capture video with screen recording is the best choice. Screen recording.
How to do screen recording with Snipping Tool on Windows 11
Starting with Windows 11 Insider Preview Build 22621.1245, Microsoft introduces screen recording in Snipping Tool (11.2212.24.0). Ability by which all users of Windows 11 can take video captures of the screen, which can then be shared very easily.
This capability will save many users from the need to install a third-party application on Windows 11 to make a video screen capture.
Let's see step by step how to do screen recording with Snipping Tool pe Windows 11.
1. Open the application Snipping Tool.
2. In the application Snipping Tool, click on the new option RecodThen click on New.
3. Select the screen area that you want to be recorded in the video capture, then click on "Start".
4. When you want to stop screen recording, click on the red button. Stop.
5. The Snipping Tool application will open with the new video screen capture, which you must save manually.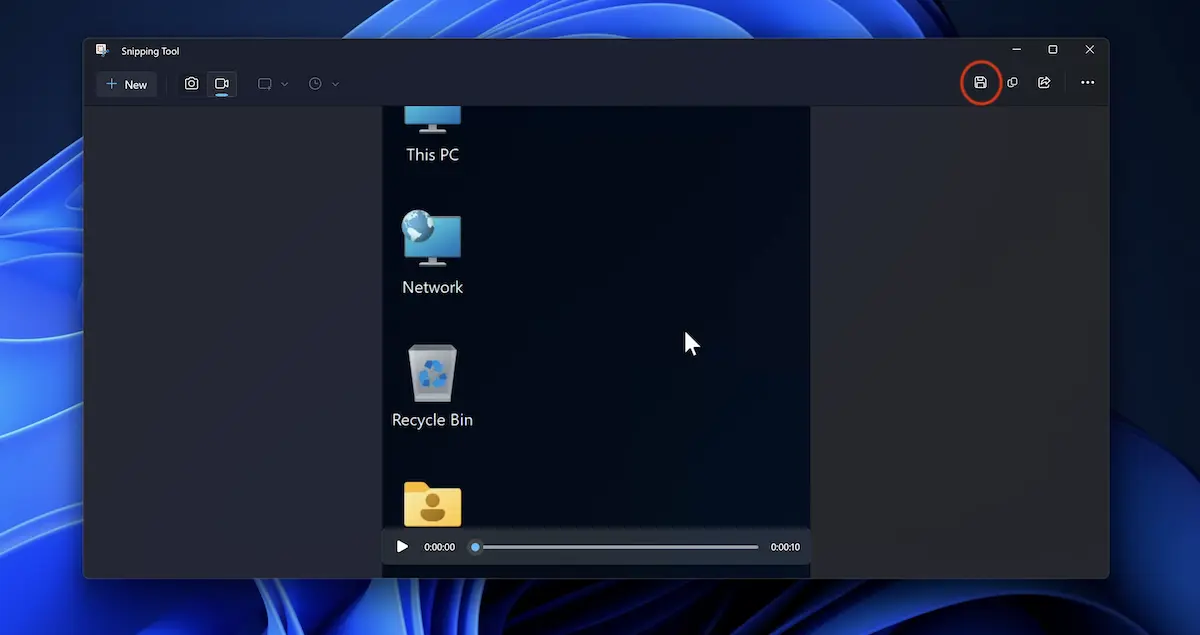 Click on the icon Save, then choose the place where you want the file MP4 to be saved.
This option is currently only available to users who have their PCs enrolled in Windows Insider Beta / Dev Channel.
At the moment, I noticed that this new version of Snipping Tool has two bugs. One related to the cursor, whose speed increases significantly during recording, and another related to a new recording inside the application.