Owners Mac, iPhone and / or iPad use the Messages application very intensively for SMS and iMessage. This tutorial shows you how to recover deleted messages from Messages on Mac. Recovery of deleted SMS and iMessage conversations.
application Messages (packaged with iMessage) is an application highly appreciated by users of iPhone, Mac and iPad. In the Messages application, users have both SMS and iMessages. A system that allows sending and receiving messages via the Internet between device users Apple. With the service iMessage activated, among device owners Apple can be sent very easily: pictures, stickers, memoji, video content, audio recordings, documents and other files. It should be noted that compared to WhatsApp or Messenger (Facebook)on Messages / iMessage the pictures and video are sent in very good quality. The original.
With the new versions of iOS, iPadOS si macOS, messages deleted from Messages can be recovered.
How to recover deleted messages from Messages on Mac (Deleted Messages)
With macOS Ventura, iOS 16 and iPadOS 16, Apple introduced the possibility of recovering deleted conversations. If we delete an iMessage or SMS conversation from Mac, we have 30 days to recover it.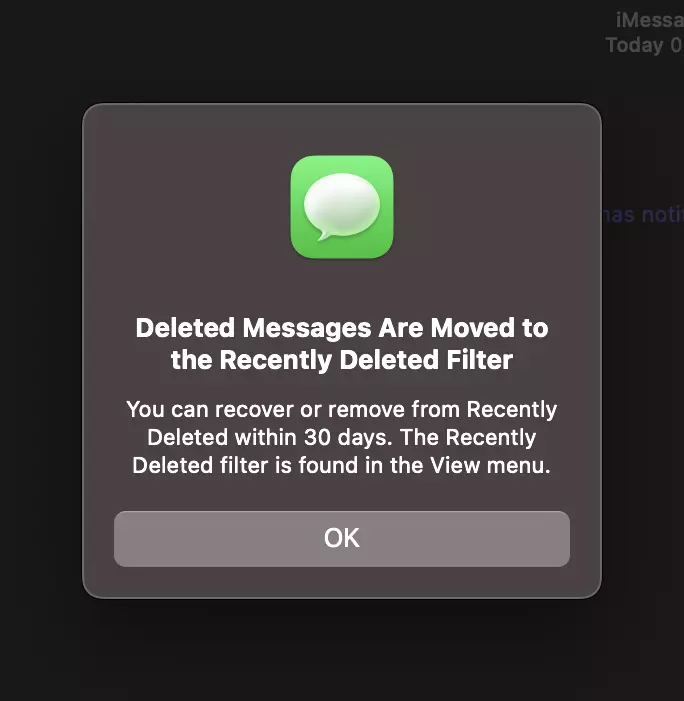 Deleted messages are moved to Recently Deleted Filter.
To access Recently Deleted, we go to the menu bar of the application Messages, View → Recently Deleted.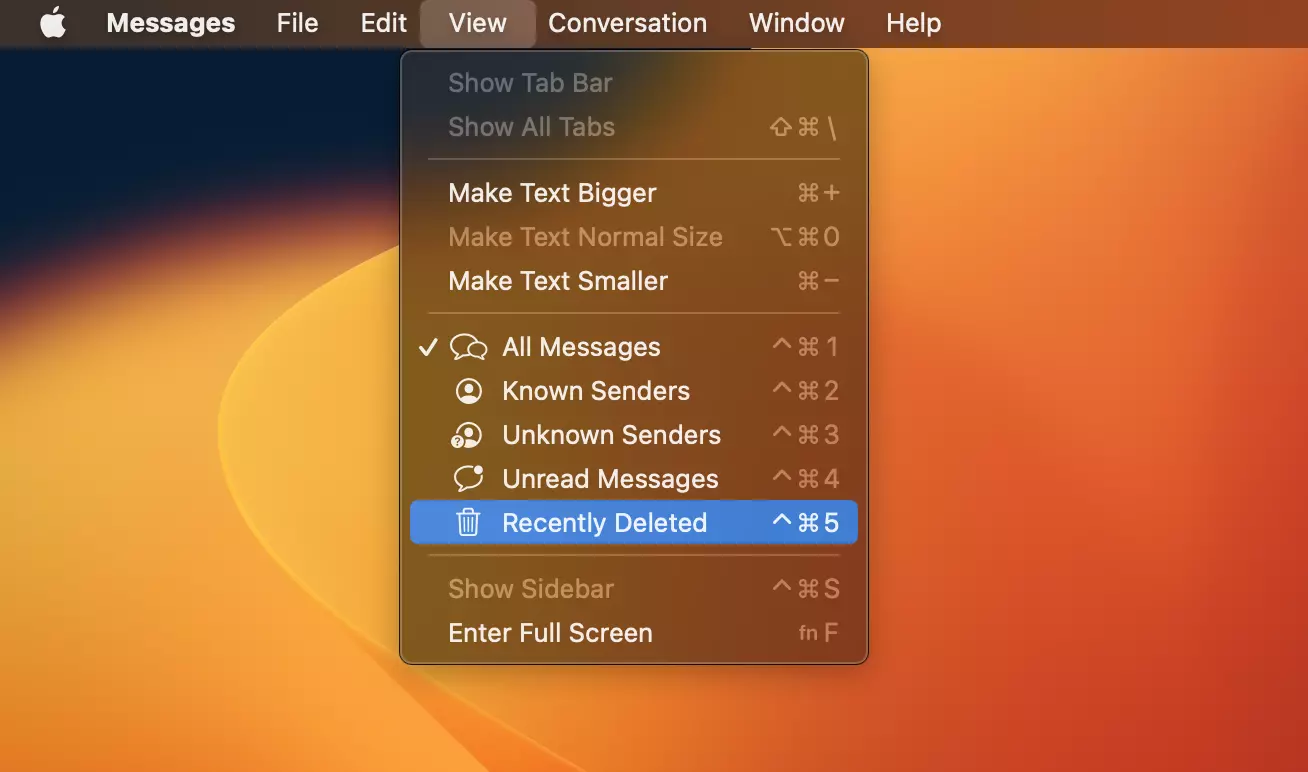 In Recently Deleted we have the list of deleted conversations. The conversations that have been deleted from your iPad also appear here iPhone. Assuming you have the same one Apple ID and the devices have activated synchronization Messages in iCloud.
We click on the conversation we want to recover, then click "Recover". When we select a conversation, we see the number of messages in the conversation and how much time is left until it starts automatic deletion of messages.
In this way, you recover deleted messages from Mac. Both SMS and iMessages.