A short tutorial that shows you how to remove Chat and Search from taskbar pe Windows 11.
Windows 11 brought many novelties and UI changes (User Interface) And Taskbar it came a little redesigned compared to what Microsoft had been used to since Windows 95. The application icons and the Search function are now positioned centrally, just like at macOS. Here is the activity space where the icons of the open applications and the shortcuts we put for quick access are present.
When you want to remove the shortcut icon of an application from taskbar, all you have to do is left-click on it and click on "Unpin from taskbar".
The same does not happen if you want to remove Chat and Search from taskbar. These shortcuts are set by Microsoft to unpin Search, Chat and Widgets on Windows 11 you have to follow the steps below.
How to remove Chat and Search from taskbar pe Windows 11
In the image below, I have circled the elements that I am going to delete Windows 11 taskbar. Widgets, Chat and Search.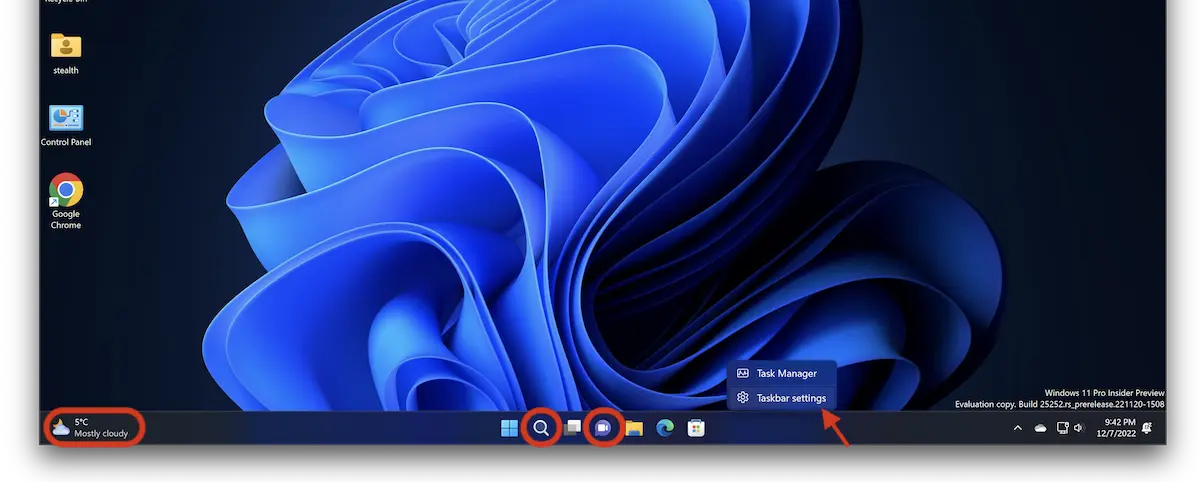 Right click on taskbar and click Taskbar settings.
In the options page that opens, select "Hide" for Search, and "Off" for Widgets, Chat and Task View (if you want).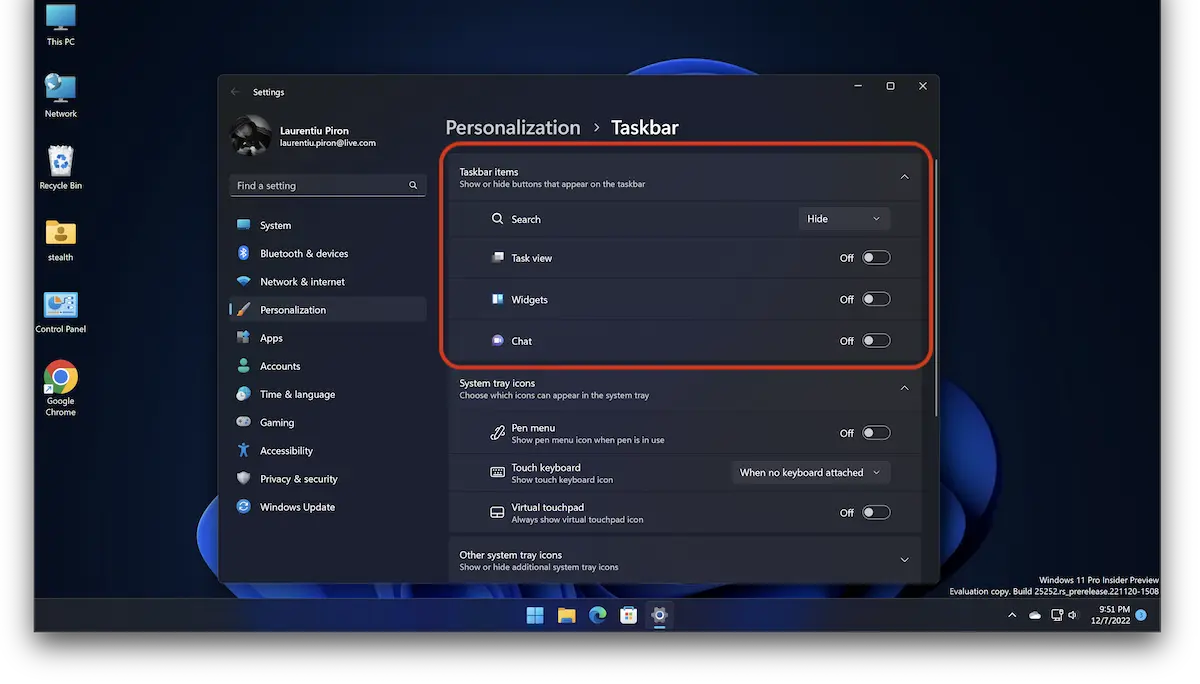 As can be seen in the image above, the elements for which "Off" was checked have disappeared Windows 11 taskbar.