This tutorial is for "Windows Insider Program on Windows 11"If you have a PC without support TPM 2.0.
In a previous tutorial I showed how can we install Windows 11 on a MacBook Pro, in a rather complicated scenario. Find tutorial here (click).
After which Windows 11 is installed on a PC or Mac which does not meet the hardware requirements imposed by Microsoft, to be exact TPM and UEFI support, on the newly installed system we will receive updates through Windows Updates. PC will still be limited to installing updates beta or development through Windows Insider Programme.

Your PC does not meet the minimum hardware requirements for Windows 11. Your device is not eligible to join the Windows Insider Program on Windows 11. Please install Windows 10 to participate in the Windows Insider Program in the Release Preview Channel.
This restriction is typical of computers that used bypass methods to successfully install Windows 11 on computers that do not meet system requirements to Microsoft.
Fortunately, there is a method developed by the community Windows, through which we can enroll in Windows Insider Program and a computer with Windows 11 which does not support TPM or UEFI.
How to install Windows 11 Insider Preview pe un calculator fara TPM si UEFI (Windows Insider Program on Windows 11)
A utility called OfflineInsiderEnroll has been developed, with which we will be able to install Windows 11 Insider Preview on a PC without TPM (Windows Insider Program on Windows 11). All we have to do is download this utility.
1. Go to GitHub and download the script Command Prompt: OfflineInsiderEnroll.
2. Unzip and run with rights to administrator script OfflineInsiderEnroll.cmd.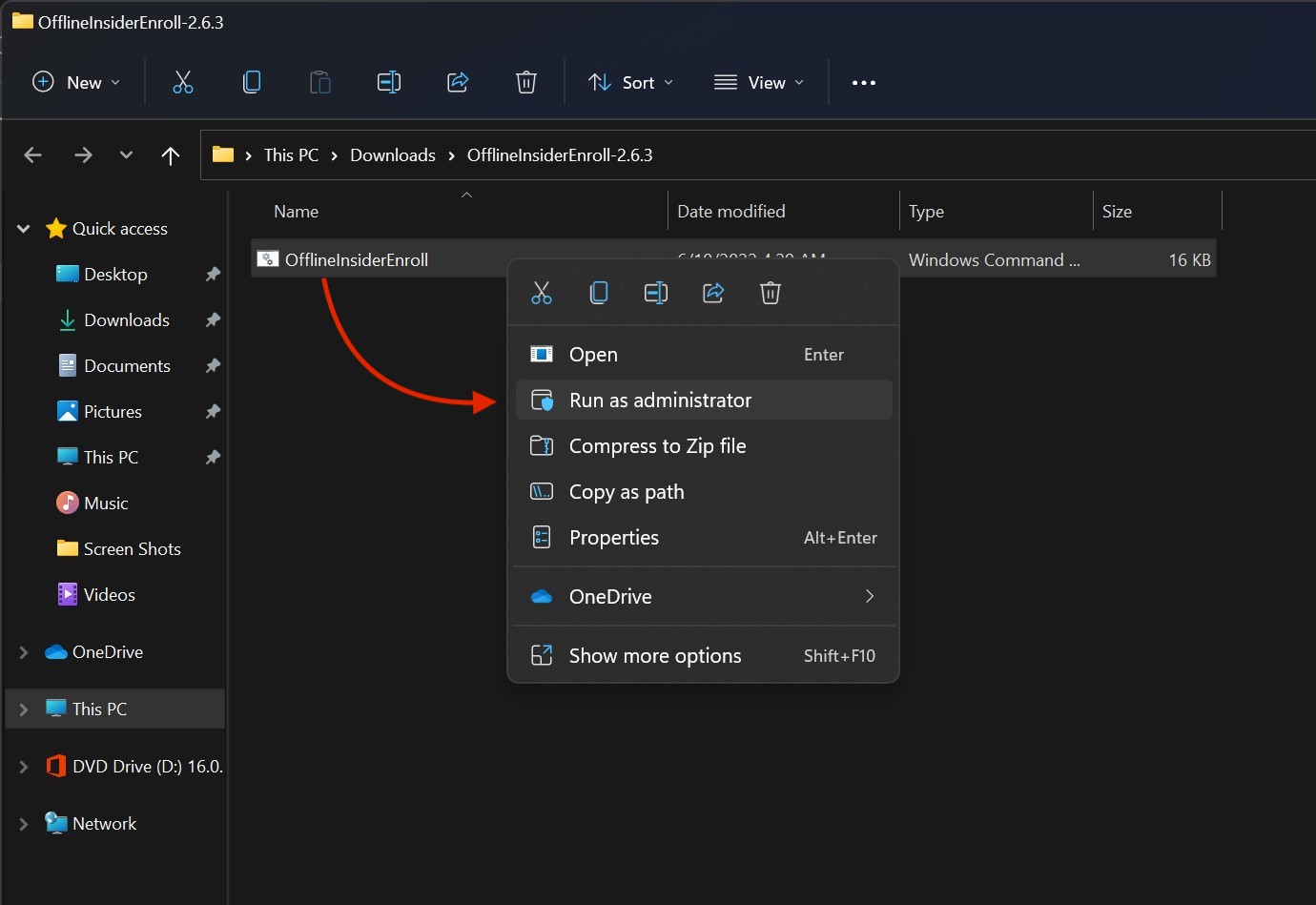 3. In the dialog box a Microsoft Defender SmartScreen we click on "More info".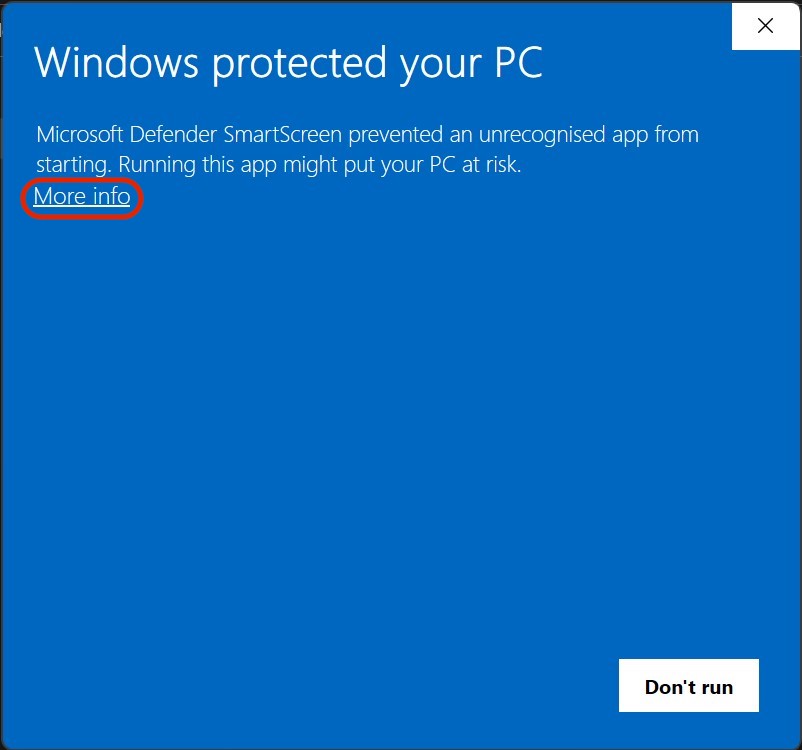 4. "Run anyway" to allow the running of OfflineInsiderEnroll, after clicking on "More info".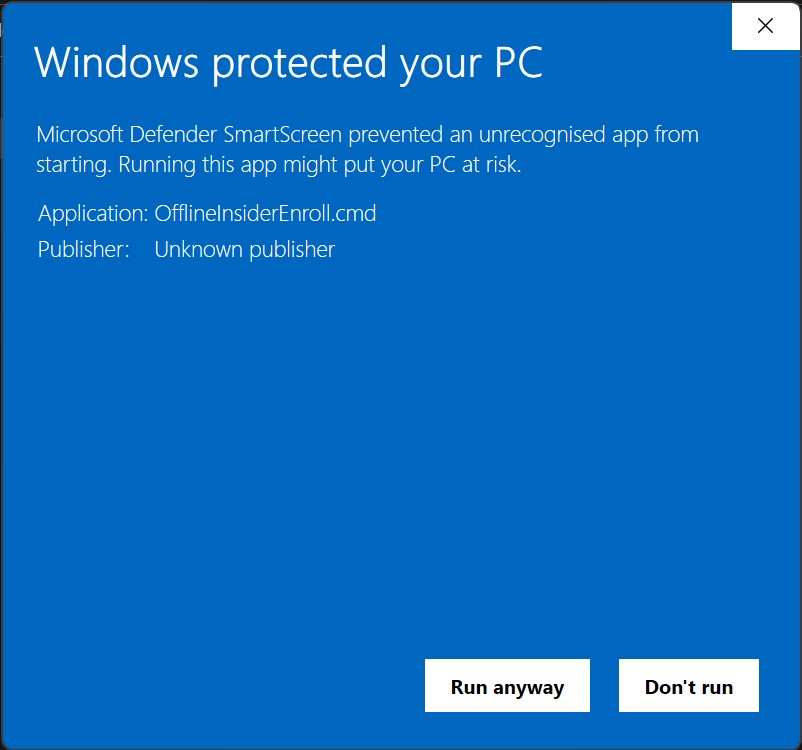 5. Opens Command Prompt, where we choose for which program Windows 11 Insider we want to enroll PC. We type the corresponding number for: Dev Channel, Beta Channel or Release Preview Channel.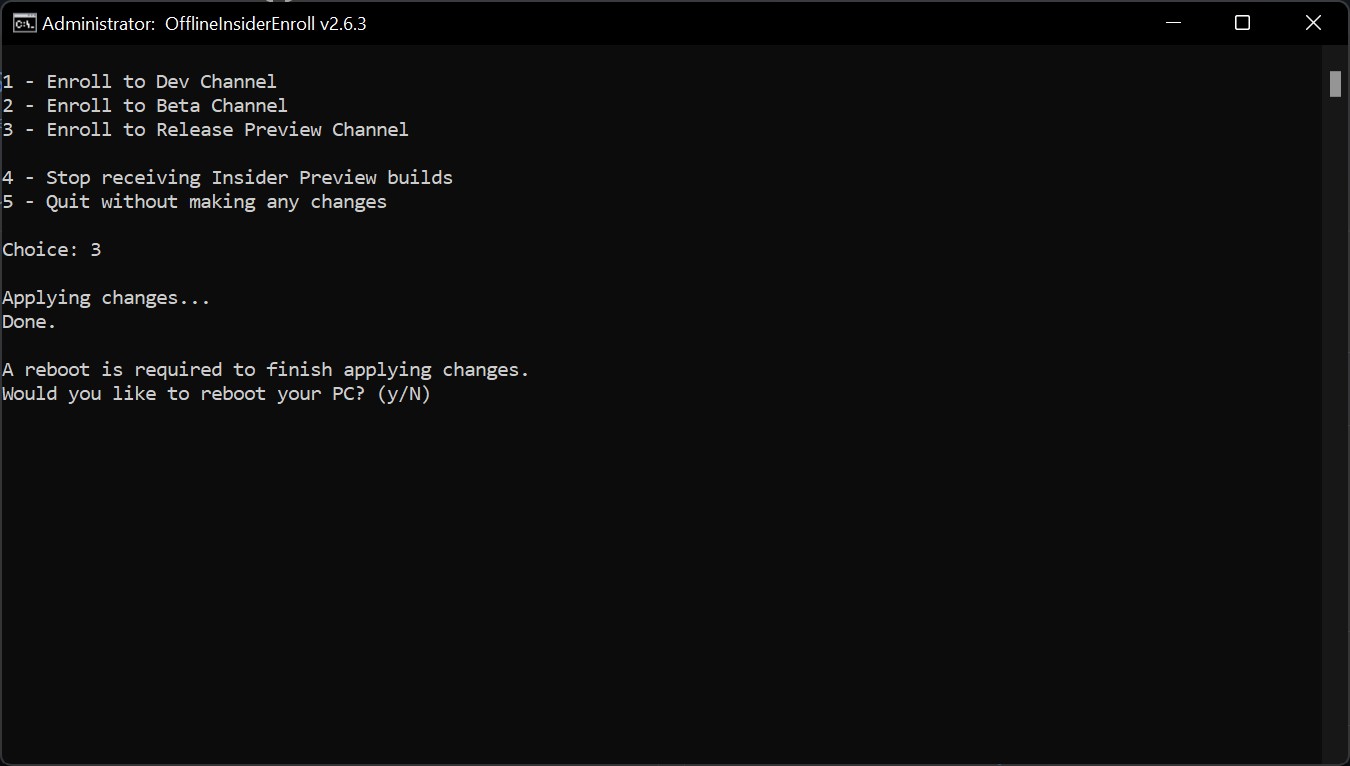 6. Enrollment Windows 11 in Release Preview Channel needs restart PC. Type "y" in Command Prompt and wait until the PC restarts.
7. After restarting the PC, go to Windows 11 the: Settings > Privacy and Security > Diagnostics & feedback. Here we set "On" for all options.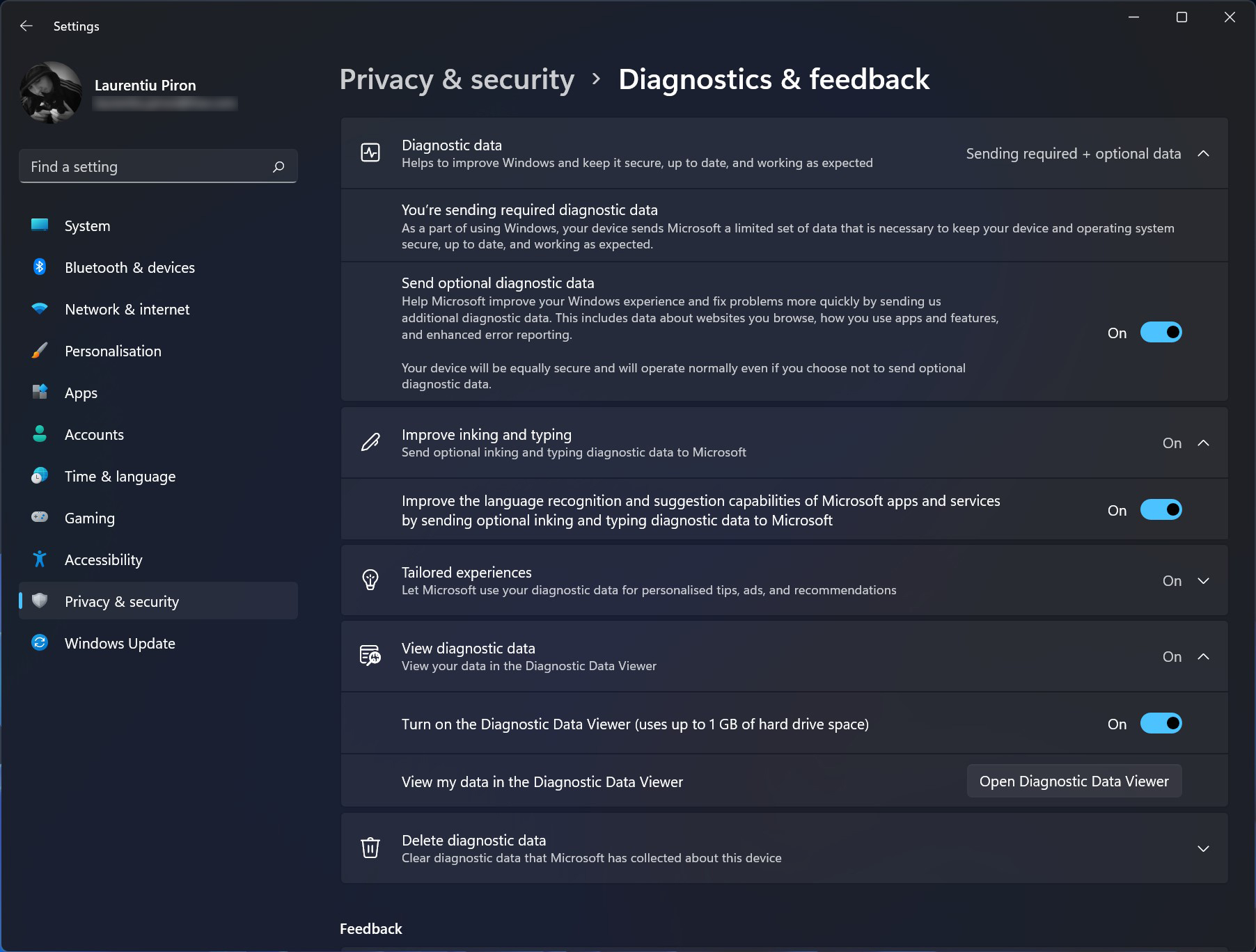 After checking the above options, we go to Windows Update > Windows Insider Program. Here we have confirmation that the PC is enrolled to receive updates from Windows 11 Release Preview Channel.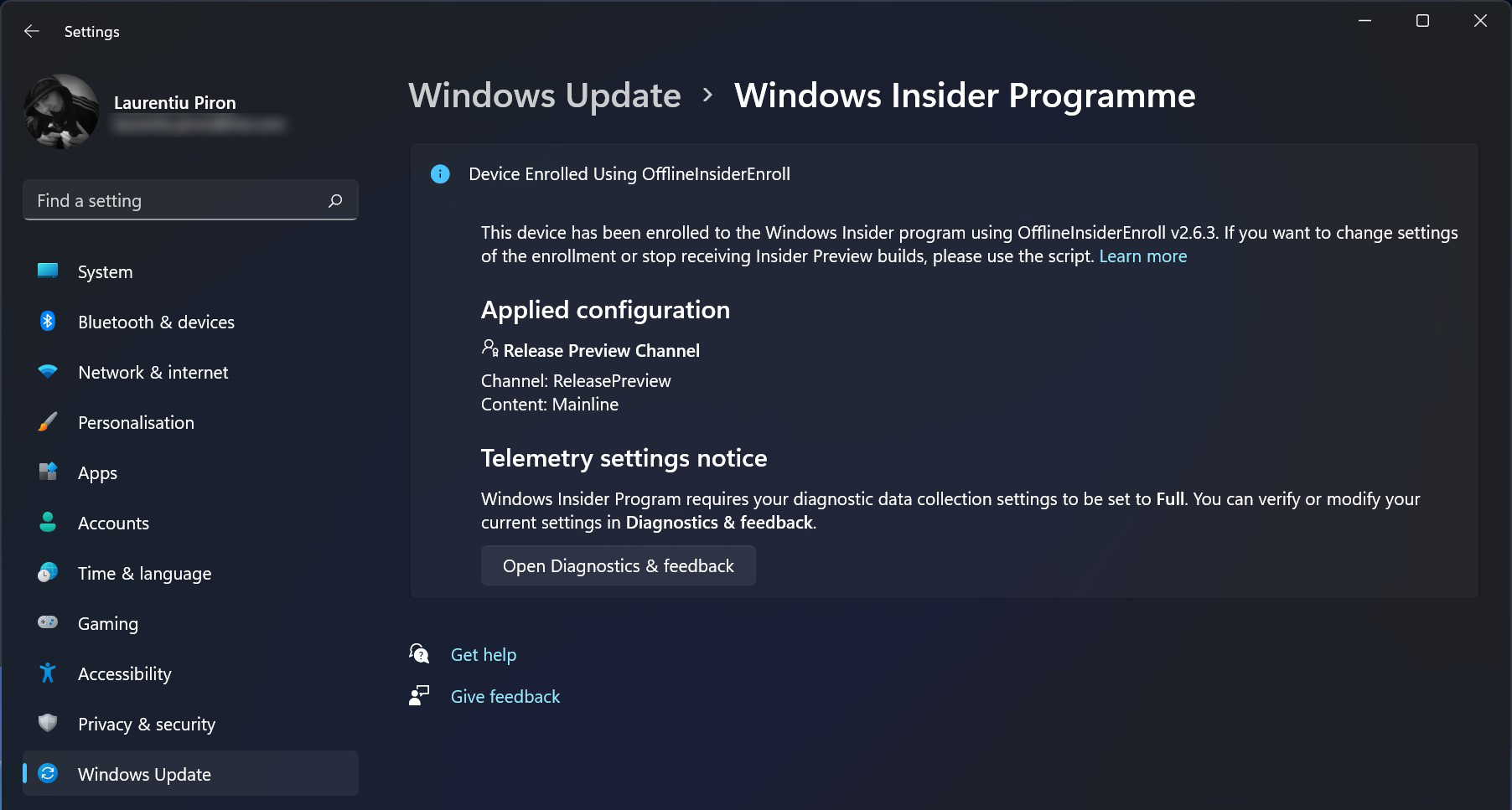 8. We go to Windows Update and start updating to Windows 11 Insider Preview.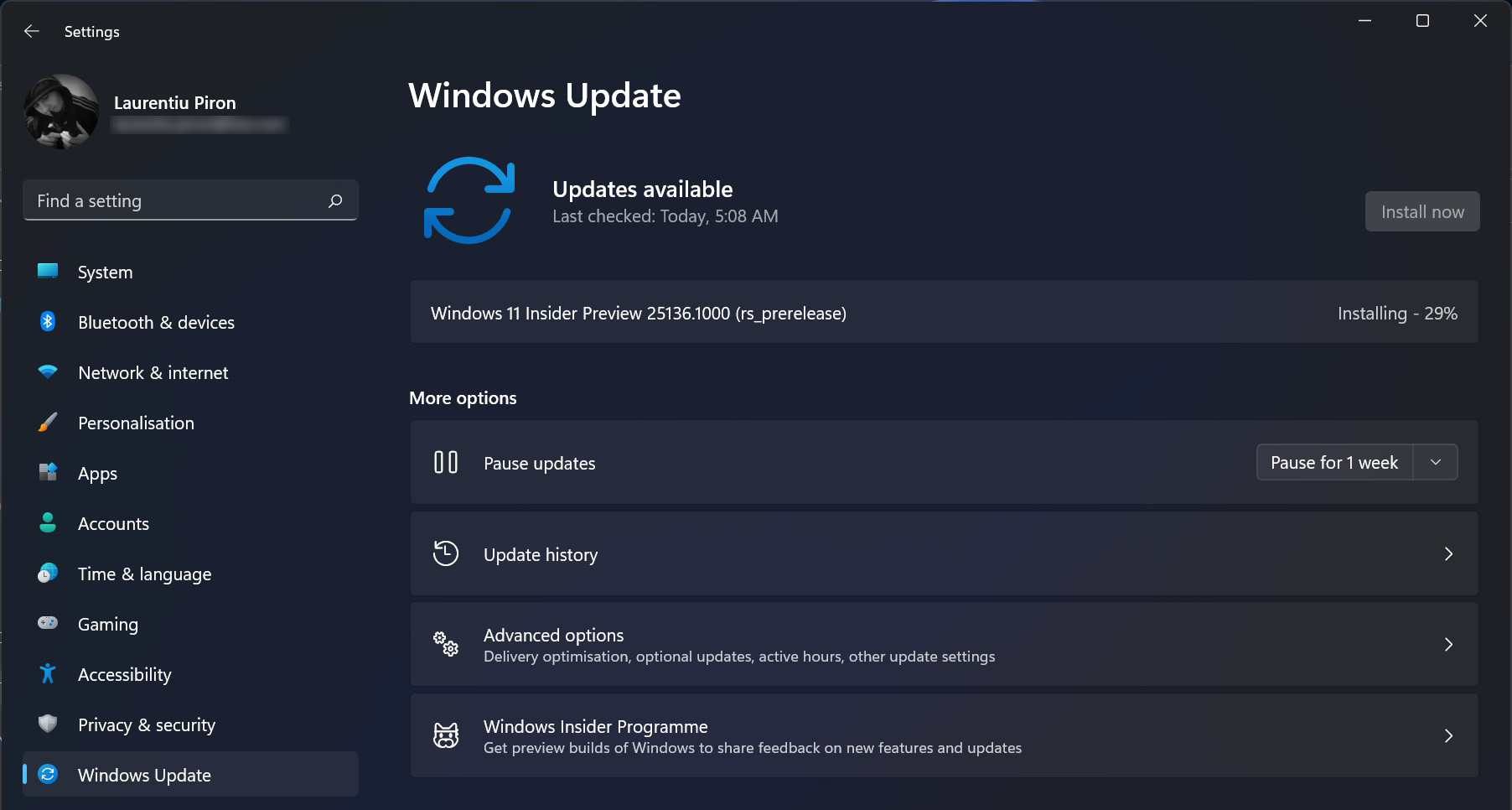 If during the update Windows 11 Insider Preview primiti eroarea "Download Error 0x80888002 ", You can find the solution on this link.
From my point of view, the versions beta (Insider Preview) este bine sa le instalati numai pe PC-uri care nu sunt folosite pentru scoala sau productivitate. Oricand pot sa apara erori, bug-uri sau anumite drivere sa nu mai fie compatibile.