Fans new Metro interface a OS Windows 8 Metro now have an alternative for Windows Explorer. immersive Explorer was designed to put focus on contentNot to hide behind iconsAnd help users avoid opening other applications or to navigate between multiple windows when they want to view photo (these will also be displayed in Immersive Explorer) or listen to music.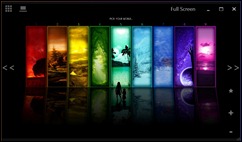 application does not require installation, These are not a substitute for Windows Shell and does not require administrative rights to be released. All its options are organized in three, Browse, View si EditDepending on the type of each folder.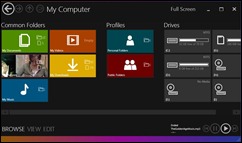 immersive Explorer works like Windows Explorer: To open a file, we click on it, and to view properties file or to edit, Give right-clicking on it and then Select Options desired from those displayed at the bottom of explorercommunity.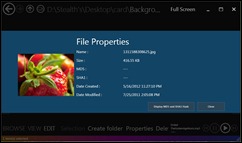 Also, if we want to create a new folder or to move / copy files in another location, these options can be found in Edit menu.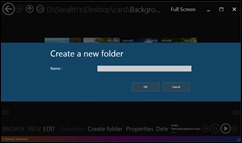 immersive Explorer It's a fun and attractive way to save time when you need to use it explorerul to search for various files: folders containing photos are easy to identify by slide showsAnd the tile site each folder are displayed as many files and / or subfolders include that folder.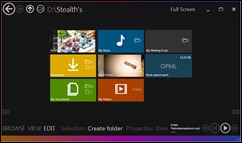 To be able to use Immersive Explorer, system requirements are the following:
processor 2 Core Duo (In the next version was announced and optimization weaker processor) or higher
at least 1 GB RAM
. NET Framework 4 (In Windows 8 is installed by default)
Notes: Untested application on Windowx XP and Windows Vista (we do not guarantee compatibility).
IT Tutorial - Immersive Explore, a Metro alternative to Windows Explorer
immersive Explorer, or alternative Metro la Windows Explorer