Most likely many of you know CPU-Z as a application popular that displays detailed information about Windows operating systems si computer configuration which they run. So for those who know the application, and for those who have just found out about it, we have good news: it released version CPU-Z for Android.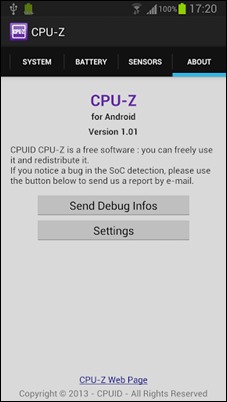 CPU-Z for Android is a Free application which gives users information about hardware of devices that runs this mobile OS. All you need to do is to install theThen it will display information about processor, GPU, battery, device manufacturer, display, RAM, storage space, Android version installed, kernel etc. before it.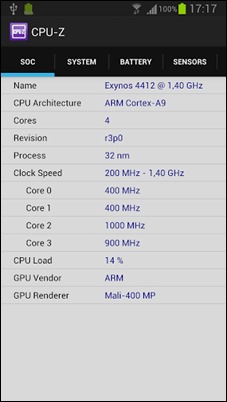 The application is currently in stage betaUsers can send feedback developer to improve performance (accuracy) and to resolve any errors.
Download CPU-Z for Android (via Google Play).
Note: Compatible with Android 3.0 (HoneyComb) and later versions (ICS, Jelly Bean).
STEALTH SETTINGS - Detailed Informations about Android devices with CPU-Z
Detailed information about devices running Android with CPU-Z