A few days ago, Microsoft released the beta version "CONSUMER PREVIEW"The future versions of Windows. Windows 8 operating system will be somewhat different from what we have now. At least the GUI.
For those who are eager to test the new operating system Windows 8, We recommend you do so virtually (through VirtualBox) Or install it in dual boot with the existing system. More specifically, it does not install the base system.
INSTALLATION INSTRUCTIONS IN VM VirtualBox Windows 8.
Here are two very simple steps. The first stage is virtual training system the (virtual computer) on which to install Windows 8, and the second stage is installing Windows 8 virtual computer.
VIRTUAL TRAINING SYSTEM THAT to install Windows 8.
1. First, you must download the installation kit Windows 8 and VirtualBox.
Download Windows 8 Beta – download here. (Picture. ISO)
Download VirtualBox – download here.
2. Install VirtualBox. Installation is normal as any other program. No need for tutorial :)
3. Open VirtualBox and make click on the blue icon "New" to add a new virtual operating system. In the first screen "Create New Virtual Machine"We click" Next ".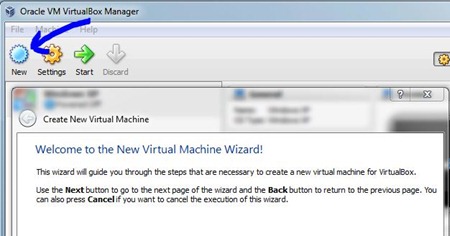 4. In the next dialog box of VirtualBox, type "Windows 8" in the box reserved for the name (Name) and are careful to be selected as the operating system "Microsoft Windows"And that version"Windows 8"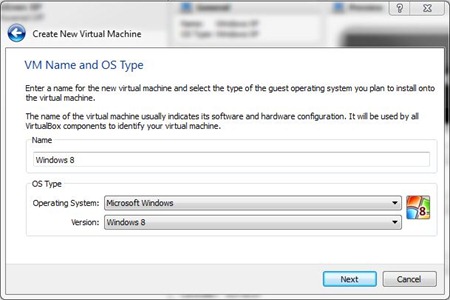 5. In the next screen we have the option of allocating virtual system RAM. It is preferable to keep the system much. Assigned according to quantum memory installed on your system 1.4 In our case we spent 6 GB of memory. Click "Next".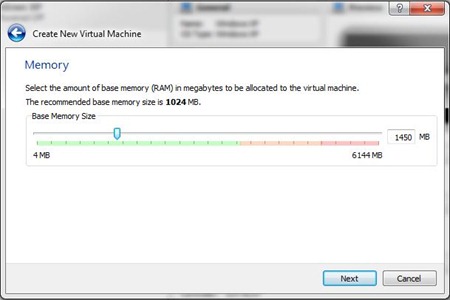 6. You will need to create a virtual disk. We ATHENS be checked "Start-up disk"And"Create new hard disk"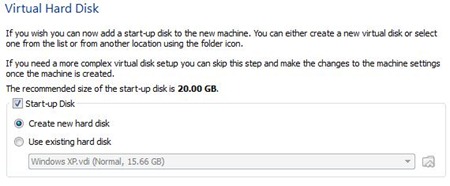 Then click the "Next" button in the next screen leave the option checked VDI (Virtual Disk Image), And then click "Next". Here let checked "Dynamically allocated"
Minimum space allocated will be 20 GB. If you plan to test larger applications on this system, you should assign the most. Be aware that if 30 GB allocated virtual system and leave checked "Dynamically allocated"This place will not disappear immediately from the hard drive of your PC 30 GB maximum value would indicate that virtual system will be able to handle. If you choose 'Fxed size ", The allocated space will be reserved virtual system from the start.

7. In the screen "Create New Virtual Disk"Choose the folder where to save the file which will contain virtual system (Windows 8.vdi). Click on the yellow icon to open Windows Explorer that we can choose the location. We can also leave the default setting.
Below is the option that allocate space. In our case we chose 30 GB.
Then click the "Next" button will appear a summary of hard disk parameters. Type of space allocation, the directory where the file is saved. Vdi and maximum space allocated for it.

Click on "Create" to complete.
From the moment I finished the first stage and have created virtual computer you can install Windows 8.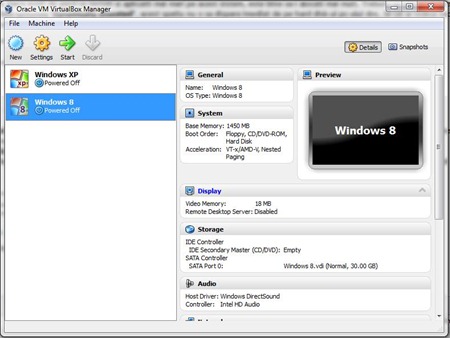 Installing Windows on VirtualBox TURORIAL 8
After I downloaded installation kit Windows 8 in. Iso and we prepared virtual pc, start intalarea operating system.
1. Selected VirtualBox Windows 8 and we click "Start"(Green arrow. See image above). In "Welcome to the First Run Wizard"Click" Next ".
2. In "Select Installation Media"We have more options. Whether to mount the image . Iso on a virtual optical drive (We recommend Virtual CloneDrive) Or to launch the installation from a DVD or directly easiest image. Iso.
Click on the yellow icon to open Windows Explorer. Select image. Iso on hard and click OK.

Click "Start" to start installing Windows 8.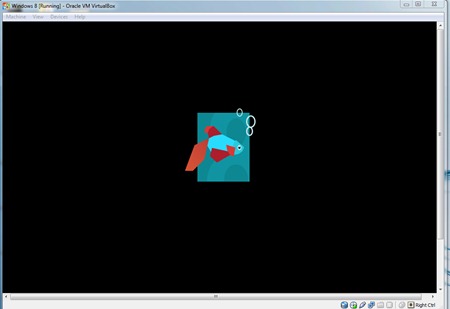 3. In the first screen "Windows Setup" leave the default settings and click "Next" & "Install Now"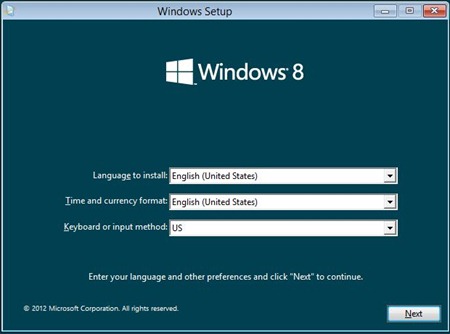 4. Enter series (product key: NF32V-Q9P3W-7DR7Y-JGWRW-JFCK8)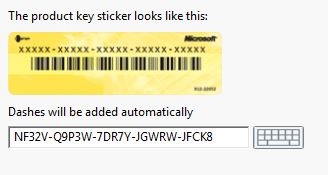 5. Select the option to install "Custom: Install Windows only (advanced) ".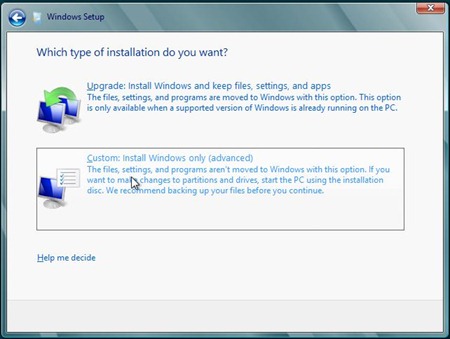 6. The next step let virtual hardware partition selected and click "Next" to continue installation. If you do not believe it will make more partitions.
After this step will start the installation. Process will take several minutes.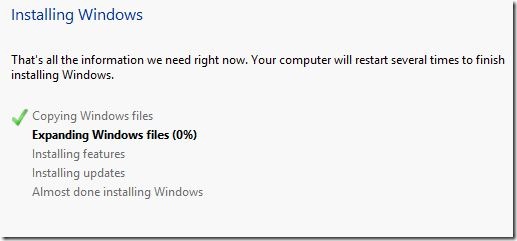 7. Choose a name for your PC and a background color (optional).
8. Enter your e-mail (msn or live.com) to "Sign in to your PC".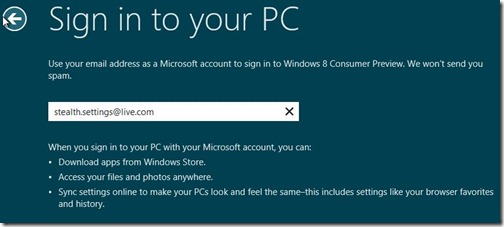 In the next steps you will need to set up MSN or Live account. Password, security question and answer ...
9. After completing Step 8. wait to synchronize with your account Live / MSN.
Finally will appear 8 Windows interface.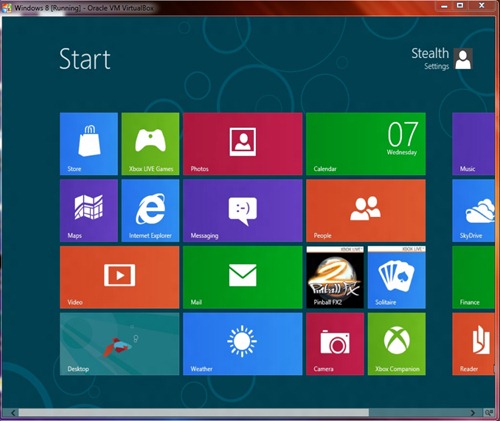 At least the interface completely different compared to what we had used Microsoft so far.
Among Windows 8 updates include a beta version of Internet Explorer 10.
Stealth Settings – Installing Windows 8 CONSUMER preview on VirtualBox.
8 Windows installation on a Windows XP, Vista or Windows 7 (VirtualBox)