Safari is web browser developed Apple and now all devicemobile iOS (iPhone, iPad si iPod Touch) but also on OS X (iMac, MacBook Pro, MacBook Air)
With the launch iOS 9, Apple introduced a new feature for Safari web browser. The possibility to Search words, Characters or phrases into a web page open with Safari pe iPhone, iPad or iPod Touch.
How to search for words or phrases on a page open in Safari on iOS 9
1. First of course we have to open Safari and access a web page to look for words in the content which we are interested.
2. In an open page, go to the web address bar at the top and type the word that we are interested to look for it. For our example we opened the page "stealthsettings.com" and search the contents of her words'tealth settings"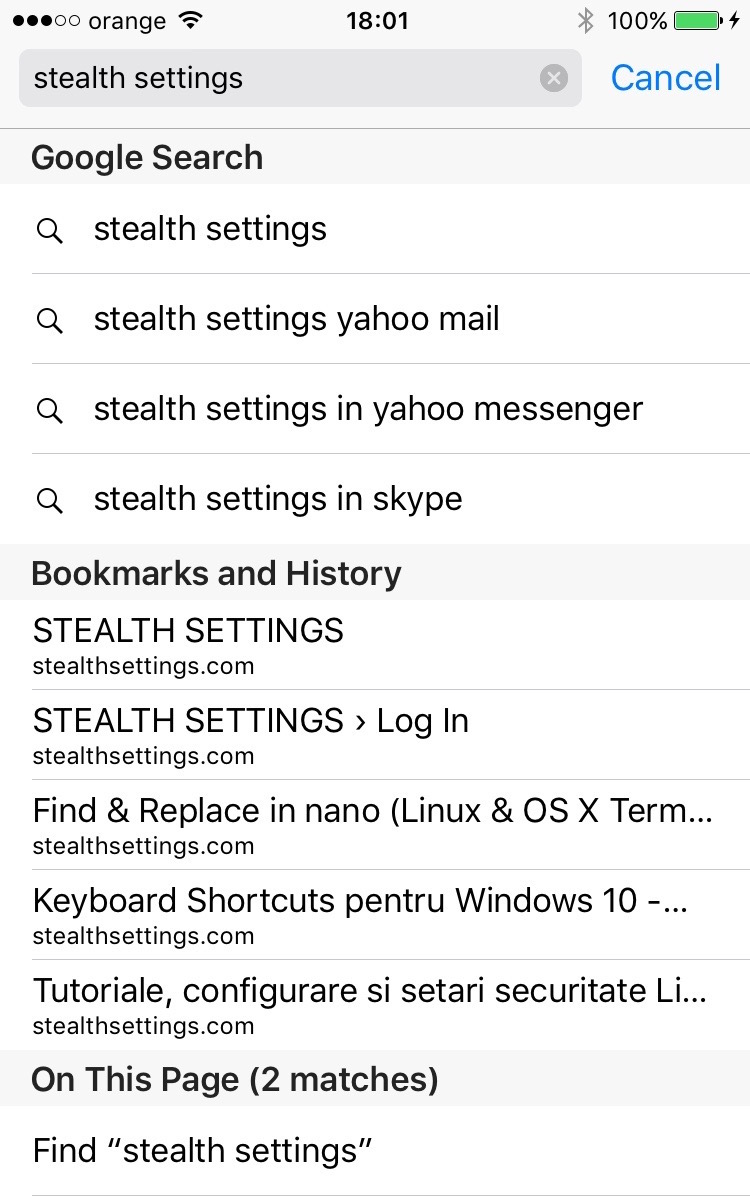 3. Safari will display three ad groups. Search suggestions the Google keyword search for bookmarks and history, and the third group is Search page.
So, click on Find "stealth settings" under the tab "On This Page (2 matches)"And we go directly to the searched word.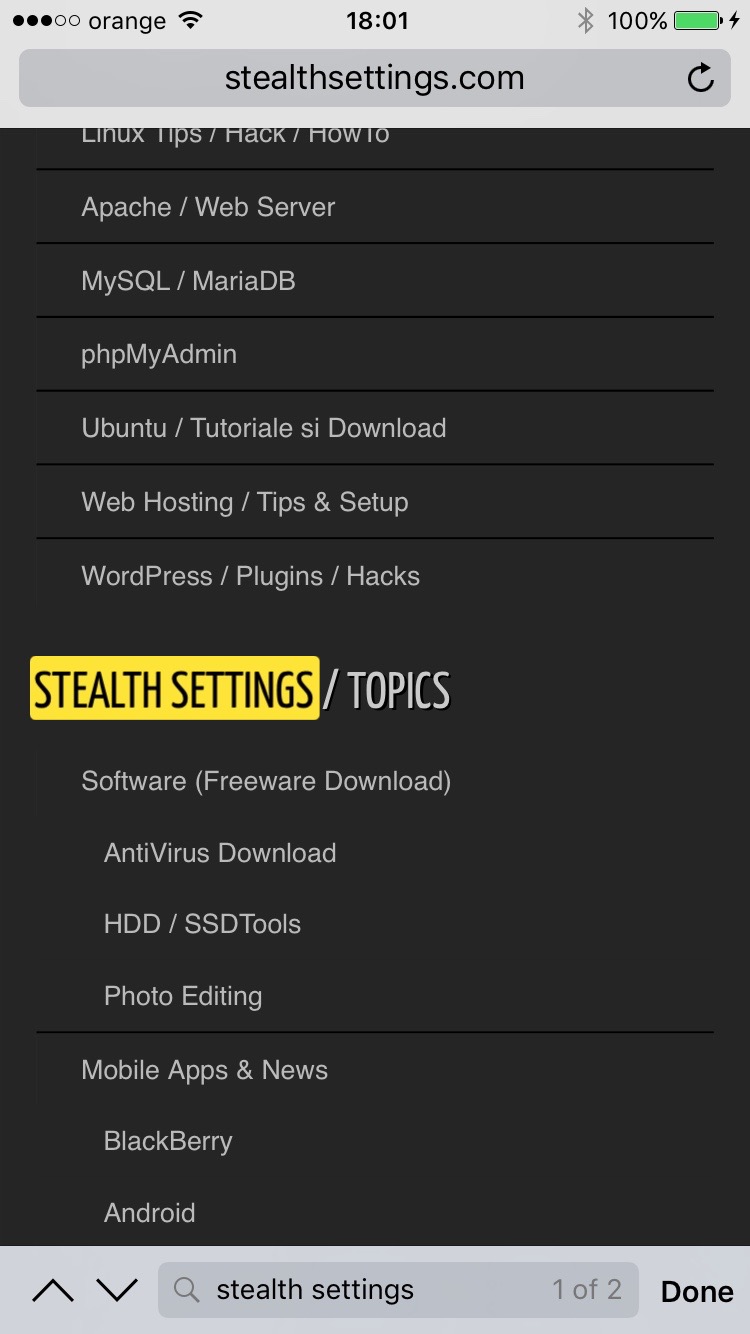 If word / words you repeat several times on the same page, surf the arrows "up" / "down" at the bottom of the browser Safari.
[IOS Tips 9] Search word / words in a web page open in Safari on your iPhone or iPad