Last week Apple launched a beta update for iOS 6 which does not allow the use 's tool evasi0n for jailbreak. One application developers said to jailbreak update fix at least one of the 5 exploits used to jailbreak, Namely a bug from time zone settings.
"If one of the vulnerabilities doesn't work, evasi0n doesn't work. We could replace that part with a different vulnerability, but [Apple] will probably fix most if not all of the bugs we've used when 6.1.3 comes out. "
After the release of the tool evasi0nIt quickly became the most popular way jailbreak for iOSBeing used almost 7 million devices the first 4 days (from launch), users hastened to seize the first chance to jailbreak ui iPhone 5 or other devices running iOS software updates.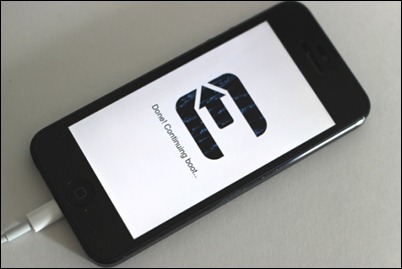 Unfortunately, most likely evasi0n will not work for iOS 6.1.3, Expecting this update to contain fixesIf not all, at least for more than half of bugs that made possible jailbreak using this utility.
But there is good news. Evasi0n utility developers said they were able to find enough bugs in iOS that will allow them to develop a Another tool to jailbreak where exploits currently used will be patch look. So, do not lose hope.
STEALTH SETTINGS - Jailbreaking with evasi0n Will not Be Possible on iOS 6.1.3 update
Evasi0n jailbreak will not work with updates for iOS 6.1.3