representatives Apple were held last night event Spring Forward, For showing new details Apple WatchBut have reserved enough time besides SmartWatch's launch to introduce new MacBook. The new MacBook offers improvements over previous models, being thinner (13,1 mm - 24% thinner than Mac11 inch Book Air), lighter (just under 1 kg), thus reaching among the lightest models of MacBook.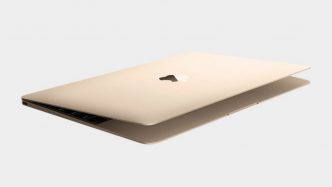 This model comes with a new keyboard is positioned all over the new MacBook, it has a new "future mechanism", which helps to have a better experience when writing. Also, the keyboard has an individual LED for each key, which helped the laptop to be so thin.
The new MacBook offers 12 inch Retina display and x 2304 1440 resolution pixels, and those from Apple states that this display consumes 30% less energy than previous models. Touchpad is also modified and not clicking, effective, however, it is equipped with 4 sensors, one in each corner, and the click is given by the software. Thus, MacBook using pressure sensitivity, called Click ForceWhich lead to new uses, such as pressing harder to run a video QuickTime.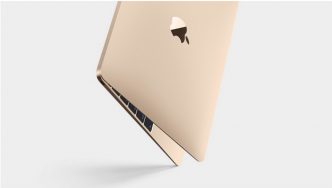 The new model of the Apple is the first device to use the new type of USB Type-CThe new standard USB reversible. The battery will also be improved, lasting up to 9 hours of surfing the web or watch movies 10 hours. MacBook will be available in three different colors: Silver, Space Grey and gold. It will be available in the market starting with 10 April and will launch price $ 1299. Currently, we do not know what price will be in Romania.
MacBook The 12 inch retina was presented by Apple