At the presentation event of the future operating system for Mac, macOS Catalina, Apple brought to the fore the increase of security.
macOS Catalina will be the first operating system of Apple which will have its own volume for system files, and it will be "read-only". This change will definitely improve security.
We tested the future operating system with an upgrade from macOS Mojave la macOS Catherine Public Beta, and the first thing that caught our attention was the presence of two separate volumes (virtual partitions on SSD) instead of one. A volume dedicated to the operating system (macOS) and one for user data (macOS Date).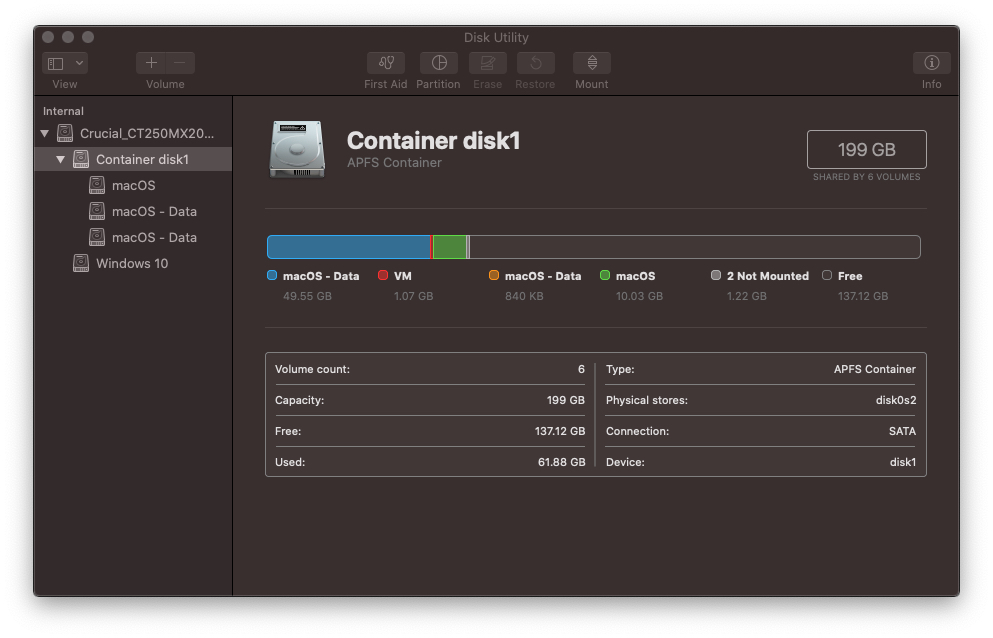 If it bothers you that you see two or three drives instead of one, you should know that they all belong to the same "containter disk", And the free space on your hard disk is not affected by this change. Basically, the volume dedicated to the operating system is the same as that of the data container, only that the layout only allows reading files. Modifying and writing system files from the outside is blocked.
Going back for a while, we see that Apple they repeatedly had a fork with system vulnerabilities MacOS. Even though many of the vulnerabilities have not been exploited by malicious people, the American company has sought to innovate on the security side. So with the launch macOS The Captain, Apple introduced "System Integrity Protection (SIP)". A designed technology not allow modification of system files and folders.
SIP limits the user's access to the "root" system, thus preventing integrity macOS. Despite these security improvements, methods have been found to circumvent SIP protection and install malicious applications that overwrite and modify system files.
With the transition to macOS Catherine, Apple move the operating system to its own volume and develop a new type of symbolic bidirectional link, named firmlink, managing to make two volumes to integrate and work as one.
macOS Catalina is currently only available in the version Beta for subscribers from Apple Beta Software Program, and in the fall of this year the final version will be launched, available free of charge for all users.