Few users know that with the launch MacOS High Sierra, Apple also introduced a localization service for MacBook, MacBook Pro, Air ...
This service, called "Significant Locations"Ask for information about location where you are at one point with your Mac and storing them in a local database. They are encrypted and are not sent to Apple. From their words, this option helps to give you Suggestions relevant to your location. It is especially used by applications Calendar, Pictures, Mail and by Siri.
If you need to see what location data your Mac has stored, you have a few simple steps to follow.
First of all, we open "System Preferences"And go to"Security & Privacy"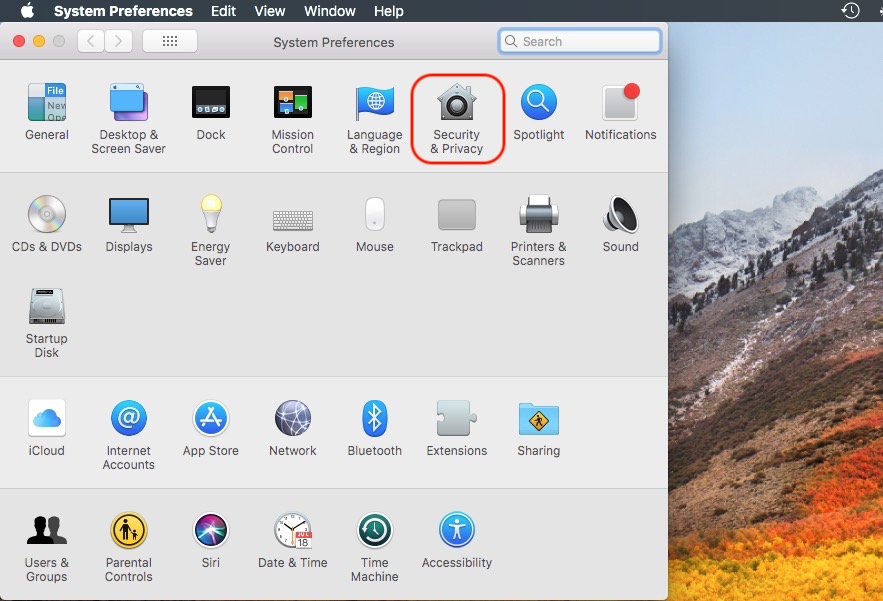 In "Security & Privacy"We go to the tab"Privacy Policy"Then select"Locations"From the left menu. I pressed on the lock in the bottom left corner si we enter the system password to unlock options.
In the list of "Enable Location Services"We go downstairs to"System Services"And click on" Details ... ".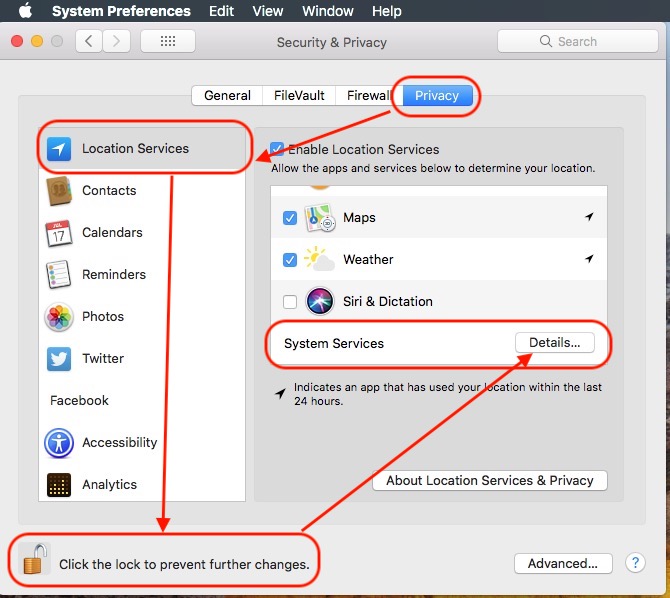 at "System Services"Appears the list of services that use your location
– Location-Based Suggestions - Suggestions from your location where you are at that time,
– Settings Time Zone - if you move to another country on another time zone, it will automatically change the Mac time,
– Significat Locations - you have spent more time or have walked repeatedly
– Find My Mac - application and function that allows you to locate a stolen / lost Mac.
– Wi-Fi Networking - Automatic search and sign-in to recognized Wi-Fi locations.
If you want to see what locations you've been with your Mac, click on "Details ..." next to "Significat Locations"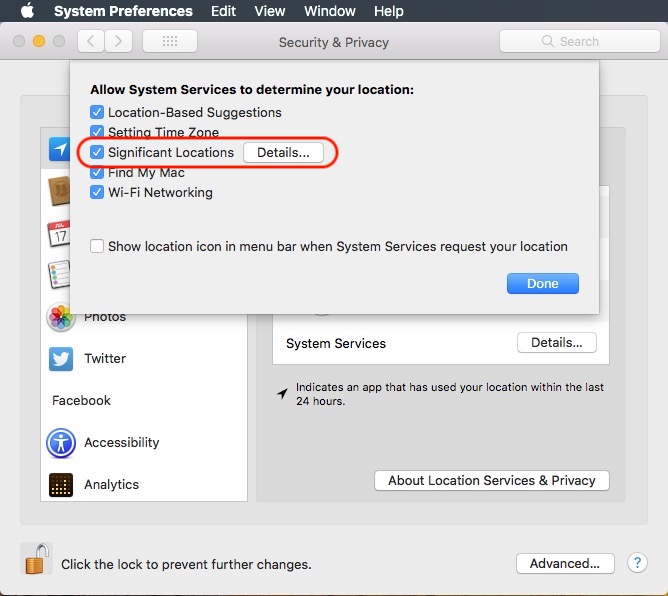 From here you can watch and delete the locations.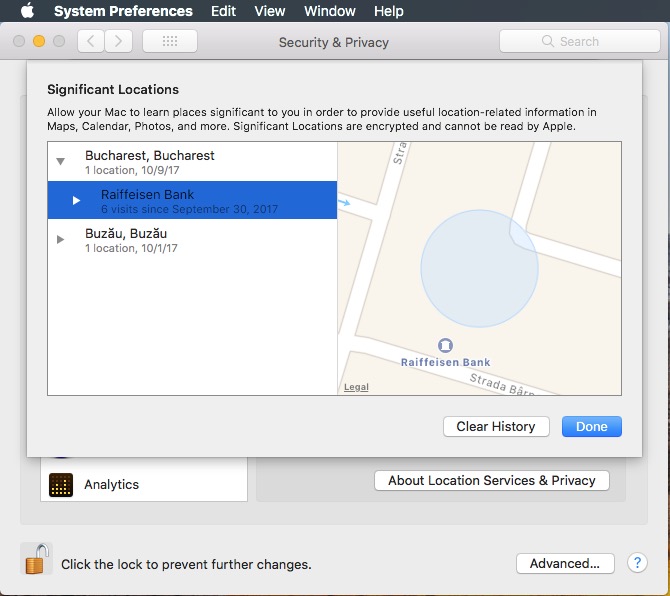 This option is not a novelty for Apple. IPhone and iPad devices also have this option, and given the higher mobility, you'll find a much larger number of locations stored there.
macOS High Sierra - "Significant Locations" or tracking the locations you've been with Mac / MacBook