Often when we are FacebookWe are going to observe the comments or updates s status as some friends from the contact list and changed profile picture. Also, some of them probably Photo uploaded November. If you do not want to visit a friend every time he uploads new photos or change their profile picture but you prefer you can view those photos directly to larger News FeedThen we recommend you use Photo Zoom.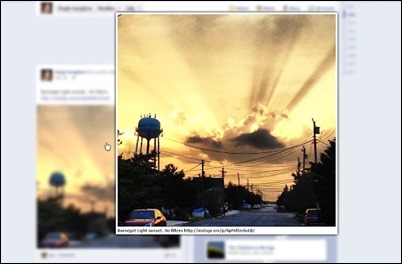 Photo Zoom is a extension for Google Chrome browser that after installation allows users to view photos on Facebook directly in News Feed just passing the mouse over them (mouseover), Without having to visit those who have uploaded.
How does Photo Zoom?
After installing the extension Photo Zoom, Sign your account Facebook and you will see a new icon displayed in the bottom right, near Chat.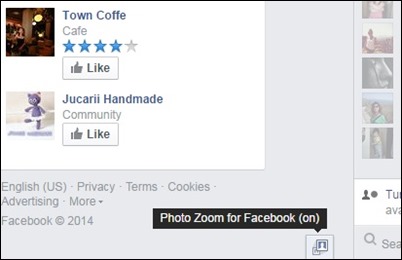 You can begin to check updates displayed in News FeedAnd if you want to see some pictures the larger size (whether it's friends or photos uploaded profile pictures appearing before statuses or comments), you can do this very simply leading cursor above the respective pictures.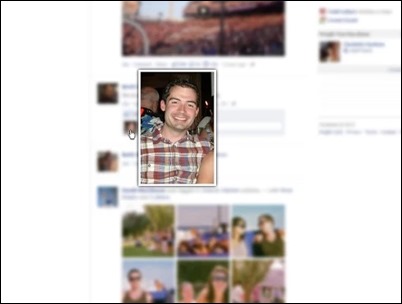 You can also use Photo Zoom and to view the zoom Profile pictures of some users who do not have the list of contacts, or pictures of a Photo album, But the separately without opening the respective pictures.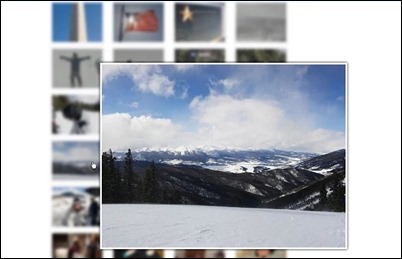 In addition, this zoom option not become irritating (since it will increase any picture on Facebook over which you move the mouse, intentionally or accidentally), you have the possibility of a disable (and active back) with a simple click gave icon Photo Zoom displayed next chat. For more settings the extension (Keyboard shortcuts to activate or deactivate the zoom option, the delay with which the pictures are displayed with zoom etc), click on Settings menu the browser Chrome, select Settings > Extensions> Photo Zoom for Facebook> Options, Then click on the tab Advanced Settings.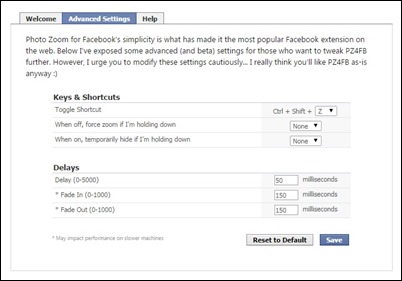 Download Photo Zoom for Facebook.
Note: The Photo Zoom extension is only compatible with your Chrome browser.
STEALTH SETTINGS - Zoom Facebook photos on mouseover with Photo Zoom
Zoom pictures on Facebook just passing the mouse over them to Photo Zoom