If you are not a user frequent BitTorrent / uTorrent and prefer to do downloads daily through browser used our advice is to use a Download Manager (If you are not using one already) in order to control more easily priority and even speed them (when multiple files are downloaded simultaneously, they occupy much banda si download speed drops, With a download manager can limit the number of simultaneous downloads to speed download and can set the agenda for download files).
Users Firefox recommend you download manager DownThemAllAvailable as add-onVery simple to install and use. All DownThem allows users to manage downloads like a torrent client, additional files will have a faster download than if they were downloaded directly through the browser.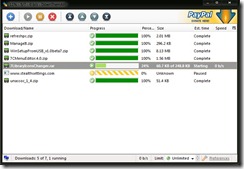 How to use DownThemAll?
After installation, whenever you click on a linkIn window Save You have the option Open with DownThemAll.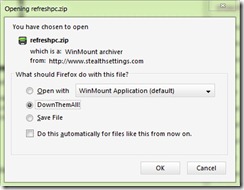 Also, the right-click menu link you will have the option Save with DownThemAll.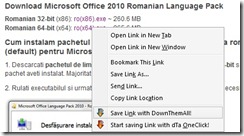 Then click on the Start window appears on the monitor, or on Add Paused if you have other downloads in progress and you want to download the file later.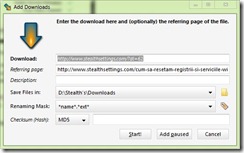 DownThemAll can be downloaded from the website Firefox Add-ons or may be installed directly from your browser going to Tools> Add-ons (4 Firefox, click on Firefox in the upper left corner of the browser and then select Add-ons), Then giving search After download manager's name.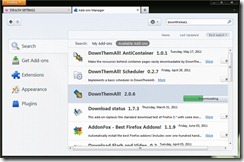 DownThemAll has another feature interesting, namely that it can scan a web page find all links to download it. To do this you just have to right click on that (anywhere in spaces that do not contain links), then select DownThemAll menu. Download Manager will list all download linksAnd you you will be able to select only those you want to download (using DownThemAll filters for the user to know the exact nature of downloaded files: audio, video, documents, applications etc.).
Download DownThemAll (Firefox Add-on).
STEALTH SETTINGS - Increase Download Speed ​​in Firefox with DownThemAll
Download speed up Firefox with DownThemAll