Today I had a very troubled but exciting offers, who ten most brilliant even cute. Offers mail... That today I have not received all year. See …
Program received Unsolicited e-mails (spam), Began in the morning with Radio 3Net "Florian Pittis" . They have made known with respect, their program transmissions.

Program video and audio transmissions alternative radio3net.ro
20.00 - Transmission (video and audio) House of Culture "Priestess" AG Weinberger
20.00 - Transmission (video and audio) Prometheus Club - Evening theater
21.00 - the LIVE broadcast - Claudiu Bleont - MODELrator Radio 3Net - Victor 5 line with Raluk
Boys were ok. Do not bother me with their mail, right? It shows ... .They have done little advertising. (Give me money links!: P)
Another email comes shortly after that of radio3net.ro. I made a few are wet proposals by "drip" in the hope that eventually we will combine.
– drip irrigation
- Pop-up sprinklers Rotating large spaces...
- The impact sprinkler and water cannons ...
... T-shirts already leave wet. About INTTECH INDUSTRY SRL I do not know where suspected that I would like a plant watered, on the eve of winter.
We mention that our company offers Free design of the irrigation, And can also provide consulting, execution or your staff need training.
To stay… target …: - ?? Finally, we go on to the aunts Hermina Apostol That my health and want you to take my mountain vacation. Oh, no! He arranged program Christmas si New Year. Hotel / restaurant Kalinder from logs, Get rid of all cheap. Price: 1.450 RON Christmas is offer Price: 1.590 RON, New Year's Eve (5 nights accommodation).
Details of the venue can be found on www.kalinder.ro.
Another specialist of spam (see image below), it gives me much with "Thickness: 1.7 and 2 mm".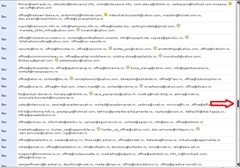 I sell Swedish flooring, flooring, rugs and carpets etc.. bleah. um.
Argghh! director.eu web , They say promote website freeThrough a web directory . (From where to add more websites, by category) .... Better Well boys, you're not able to send an email and I want to do promotion???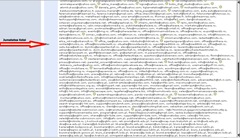 Date: Thu, 18 October 2007 20: 57: 38 + 0300
We invite you to add your site to directory www.web-director.eu is simple, takes less (1 minute) and is effective (the site is promoted free)
8IM Team
:/
Better. The day ended well, especially since I found the job that I dreamed all his life.
Want to become an Avon representative? Then contact me on messenger id helios_destiny or write me on mail ..... detalii.Te wait for more! (inscdriu representatives regardless of the city). Do not hesitate!

____________________________
Do You Yahoo!?
Tired of spam? Yahoo! Mail has the best spam protection around
Yep. From the first day of life I dreamed of being represented Avon! pff :)
I think I'll open a Mail Blog :) Aha. I have given you ideas? ;)
Meil of meiluri