microsoft announced today the new operating system WindowsBut surprised the audience regarding system nameIt is Windows 10 not Windows 9 As everyone expected. The reason why Microsoft chose to skip a number, and chose Windows name 10Was not commented officially, but a explanation (Subtle) was given users:
This product, When you see the product in your fullness I think you'll Agree with us That it's a more APPROPRIATE name. Will Windows 10 year run across incredibly broad set of devices - from the Internet of Things, to servers in enterprise datacenters worldwide. Some of These devices have 4 inch screens - Some have 80 inch screens - and Some do not have screens at all. Some of These devices you hold in your hand, others have ten feet away.
Regarding updates itself Operating system Windows 10The most important of these were already known to the public. First, microsoft took into account user feedback desktops (Or more precisely their dissatisfaction about modern interface a Windows 8) And reinvented a classic interface for them. Also, a very important (and already announced several months) Windows 10 is a universal systemCompatible with all Windows devices, The same is true for Windows Store (Universal shop for Windows applicationsAnd applications written for PCs will be compatible with mobile that will run Windows).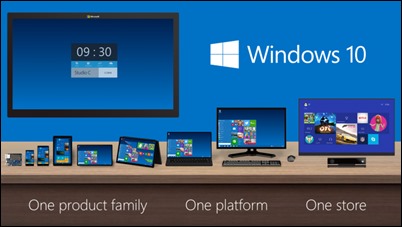 From s most important feature of Windows 10In the presentation given by Microsoft were confirmed the following:
1. Reinstall Start Menu - The highest dissatisfaction of users to launch operating system Windows 8 was removing the Start menu and replacing it with The Start Screen. In Windows 10Microsoft reintroduces Start menuAnd is available in place of the Start Screen's users desktops (Users Mobile touch, ex. tabletsWill still use The Start Screen for launching applications). The new Start Menu can be resized si custom user preferences, and will lashing (Pine) of tile sites for modern applications.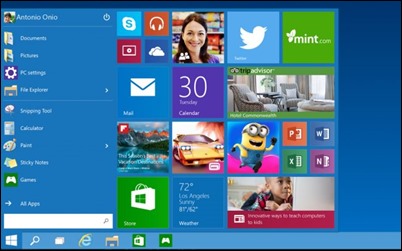 2. modern applications (Installed Windows Store) They will be run in windows (Not just full screen or the snapAs is the case in Windows 8 / 8.1). They may be run directly on the desktop, The same as classic applications (on tablets but will still run in full screen) Putend users run multiple applications simultaneously such and can switch between them using Taskbar.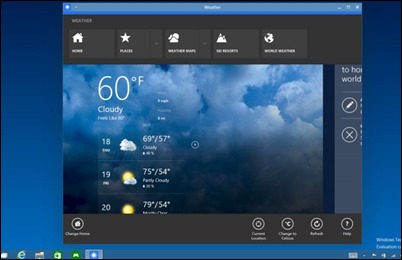 3. An improved Task Switcher - To simplify switching between applications (Used in previous systems users Alt + Tab), Microsoft included a Quick Access button pe taskbar opening a Task Switcher.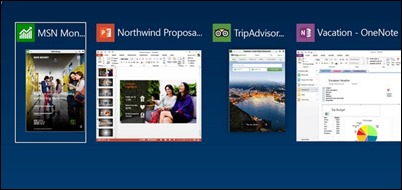 4. Virtual Desktops - Another important feature, which users Windows had to wait a while. Although they could turn multiple desktops with the help third-party applicationsMicrosoft included this feature in way default in Windows 10simplifying creating different desktops to avoid clutter and to organize the workspace as desired.

According Microsoft, the final version of Windows 10 It will be released somewhere in the mid 2015But the coming days will be made available to the public (through the program Windows Insider) version Technical Preview this operating system:
10 Windows Technical Preview (via Windows Insider).
For more details about Windows 10, followed demo presentation:
Update: Another newsQuite small but very importance for users who Command prompt usually is that and this utility system has been updated to a new version allowing the use of keyboard shortcuts Ctrl + V to give paste in command window (Impossible so far).
STEALTH SETTINGS - Microsoft announces the next Windows system, named (surprise) Windows 10
Microsoft announced future Windows operating system, called (surprise) Windows 10