After a few days, Microsoft launched application Remote Desktop for iOS si Android, Owners devices running these operating systems being able to connect to PCs and remote access to their resources and programs via that these applications from virtually any location. Both mobile platform using Remote Desktop Protocol to connect to the system Windows with support RemoteFX.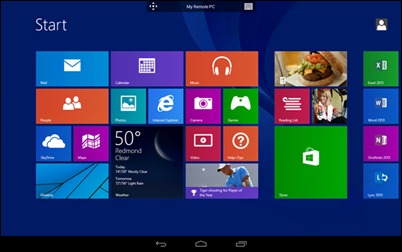 To use this application, users must allow remote connections of PCs that want to connect. To enable this setting, both Windows 7 and the Windows 8 si Windows 8.1, Go control Panel > System and Security > System and click on the link Remote settings displayed on the left. Then select Allow remote connections to this computer and check the option Allow connections only from computers running Remote Desktop.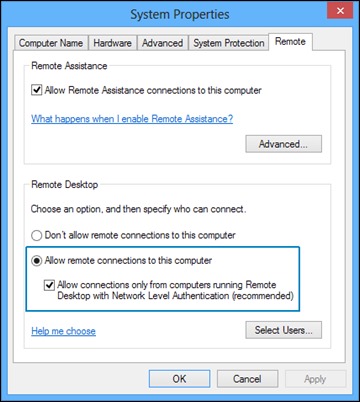 When you launch the application Remote Desktop on one of the mobile platforms specified above (iOS or Android), the first thing you need to do is to add a new connection (on Android give tap the plus sign + displayed in the upper right corner of the application and in iOS give tap on the option New Remote Desktop).
Then enter login details (If you have not already saved during configuration application) and set the connection as Trusted selecting either Once Trust (In which case you will have to repeat the action every time you use the connection) or Always Trust. The app will then display desktopthe PC that you have connected with a bar top that contains remote connection name the middle button keyboard the right button navigation left (this button allows zoom and navigation on desktop with gestures swipe).
Both version iOS and one for Android of the application Remote Desktop are free and can be downloaded using links From lower:
Download Microsoft Remote Desktop for iOS.
Download Microsoft Remote Desktop for Android.
Note: The application is not yet available for the mobile system Windows Phone.
STEALTH SETTINGS - Microsoft released Remote Desktop app for Android and iOS
Microsoft has launched the Remote application Desktop for Android and iOS