Microsoft launched today first update version Technical Preview the next operating system Windows 10. Among the novelties brought by it are included Action Center (or Notification Center), Data Sense si Battery SaverPart of a series of feature-uri Microsoft announced three weeks ago but not implemented in the first version Windows 10 Technical Preview, And the new program to distribute System updates.
Action Center is taken from a feature phone operating system Windows Phone 8.1Whose property bladder is displayed in one place posts Submissions modern applications si applications desktop installed in the system. But Microsoft said that in the final version of Windows 10 Notifications Center will become more interactive and will have more advanced features.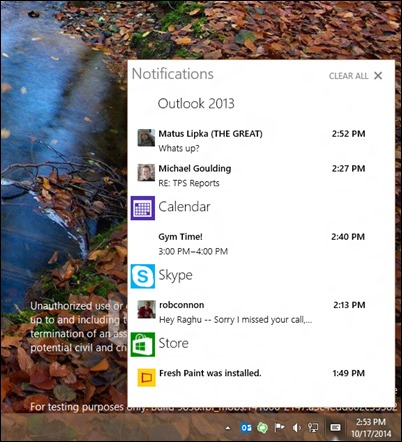 Data Sense, another feature initially encountered in Windows Phone 8.1, controls WiFi connections and 4G and offers new options traffic management made by users, and Battery Saver limited running in background applications and optimizes energy to great battery life devices running Windows 10 (for now, these features are only implemented as previews, considering the Technical Preview version of Windows 10 is for PCs only).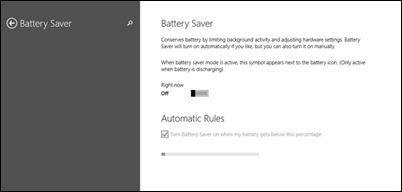 Regarding distribution system updates in Windows 10New Technical Preview version includes an option with which users can set how fast can access the new s build system (In this way users can postpone installation them until they are informed of the possible errors that may be caused by such build-s).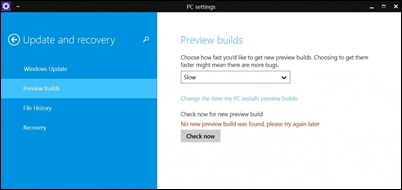 Update site released today for Windows 10 Technical Preview is the number of code 9860 and can be installed via Windows Update, Or may be Download manual through the section Update and Recovery> Preview builds from PC Settings.
STEALTH SETTINGS - Microsoft released its first update for Windows 10 Technical Preview
Microsoft released the first update for Windows 10 Technical Preview