Close to half of November this year, microsoft launched an unexpected upgrades for the Windows 10 operating system.
Update your 1511 He came up with a series of novelties Windows 10Some of which I have already written, and others that we will discover together further.
ServiceFind My Device that we can locate laptopCPC andtablet by GPS Compass or location services and option activation and registration of license change down Windows 10 seriesAre just two of updates the update 1511.
Microsoft Edge, the internet browser launched with Windows 10 has received some updates on the side security and functionality. In the update 1511 They were removed possible vulnerabilitieswhich could occur through injection .dll files, thus increasing the Internet browsing safety and thus virus protection and malicious code (malware) of your PCacquis. The new technology is based on Security checks which were already included in Microsoft Edge on Windows 10 and are no longer running ActiveX. This measure SECU close any breach injecting a binary code,through Microsoft Edge, which may affect user Internet browsing and default computer security on which Windows 10 is installed.
After 1511 update, Microsoft says about Edge is ideal browser for quick navigation, especially stable and safe for all levels of users. We could believe them word for it, especially as the new Edge got some Important updates at the functionality si compatibility.
The Microsoft Edge Engine on Windows 10 1511 supports the new ones HTML5, CSS3 andECMAScript. Another big novelty is option previzulaizare (previw) to tabfixes may open passage mouseCPC over them and synchronizing bookmarks(Edge sync bookmarks)cookies cu history all the devices that have installed Windows 10 logged into the same account Microsoft / Live.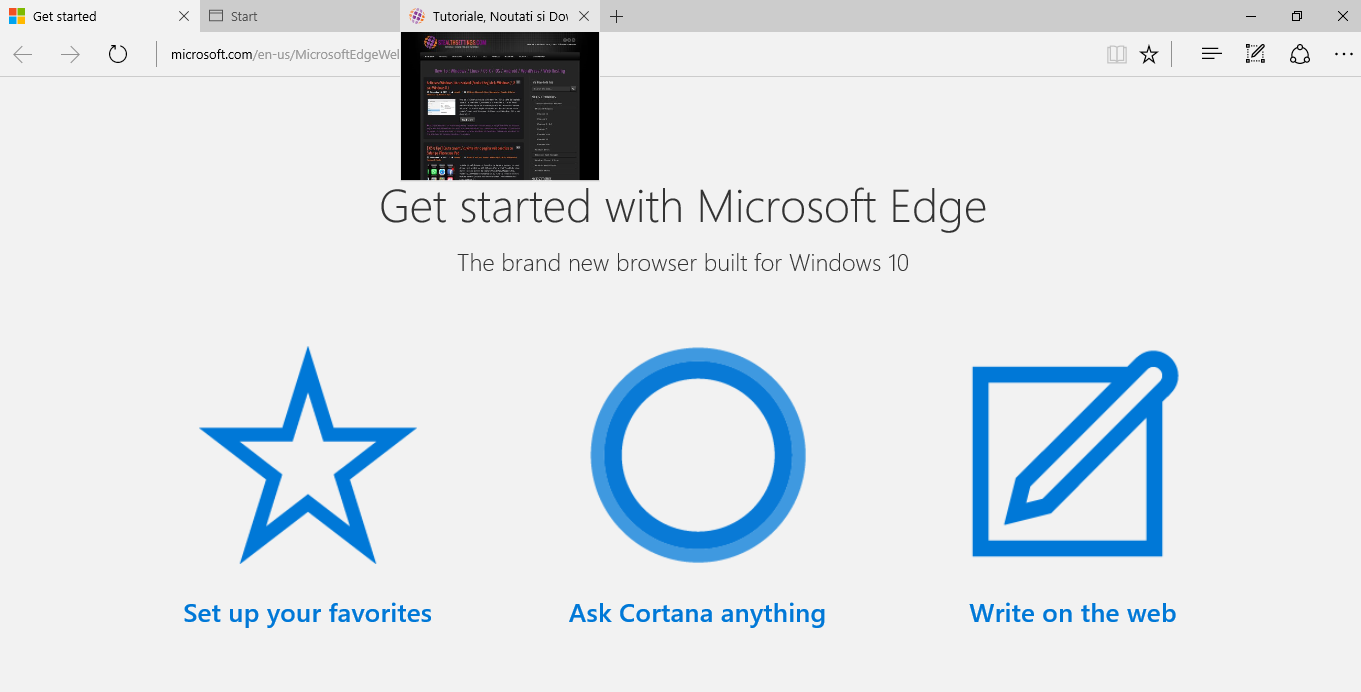 Unfortunately this update did not bring anything new regarding the functioning of extensions on Edge, but anytime we can expect a new update that will resolve Windows 10 and this minus the Microsoft Edge.
Edge on Microsoft Windows 10 1511
- Improving the security of the web browser and your PC
- Bookmarks & Edge date syncronization with other devices.
- Internet available in new tabs preview version.
- Support for new HTML5, CSS3, and ECMAScript
Microsoft Edge Browser - Enhanced Security and updates in Windows 10 1511