The new internet browser Microsoft Edge It was the most pleasant surprise of the last operating system released by Microsoft for PC Windows 10.
Microsoft Edge is a browser capable of providing a new user experience when it comes to Web browsing pe Windows 10. With a load speed very good compared to Internet Explorer, maximum compatibility with new web trends HTML5 / CSS3, Enhanced security by eliminating suportilui applications and lines vulnerable code and a totally new designEdge has become a favorite of many users. However, Microsoft Edge has several shortcomings that keep it still inferior to the great rivals Google Chrome si Mozilla Firefox.
The biggest minus of Microsoft Edge at the moment is the lack of extensions (extensions). Chrome and Firefox users are using add-ons si extensions various additional options for the basic browser.
It seems that Microsoft wanted to include Microsoft Edge Extensions in UpdateCPC Windows 10 1511 versionBut due to technical problems the company decided to postpone the launch of extensions support for the first half of 2016.
The Twitter user, WalkingCat, found a Microsoft-hosted official website featuring a few Microsoft Edge extensions and a button to a Microsoft Windows Edge Extensions part of the Windows Store. An extensions category / app installing program such as Google's Chrome app. Shortly after this "discovery" Microsoft shut down that page, but several screenshots have appeared on the internet that clearly show some of the future edges of Edge. First Edge Extensions It seems to be to Reddit and PinterestAs shown below suggests.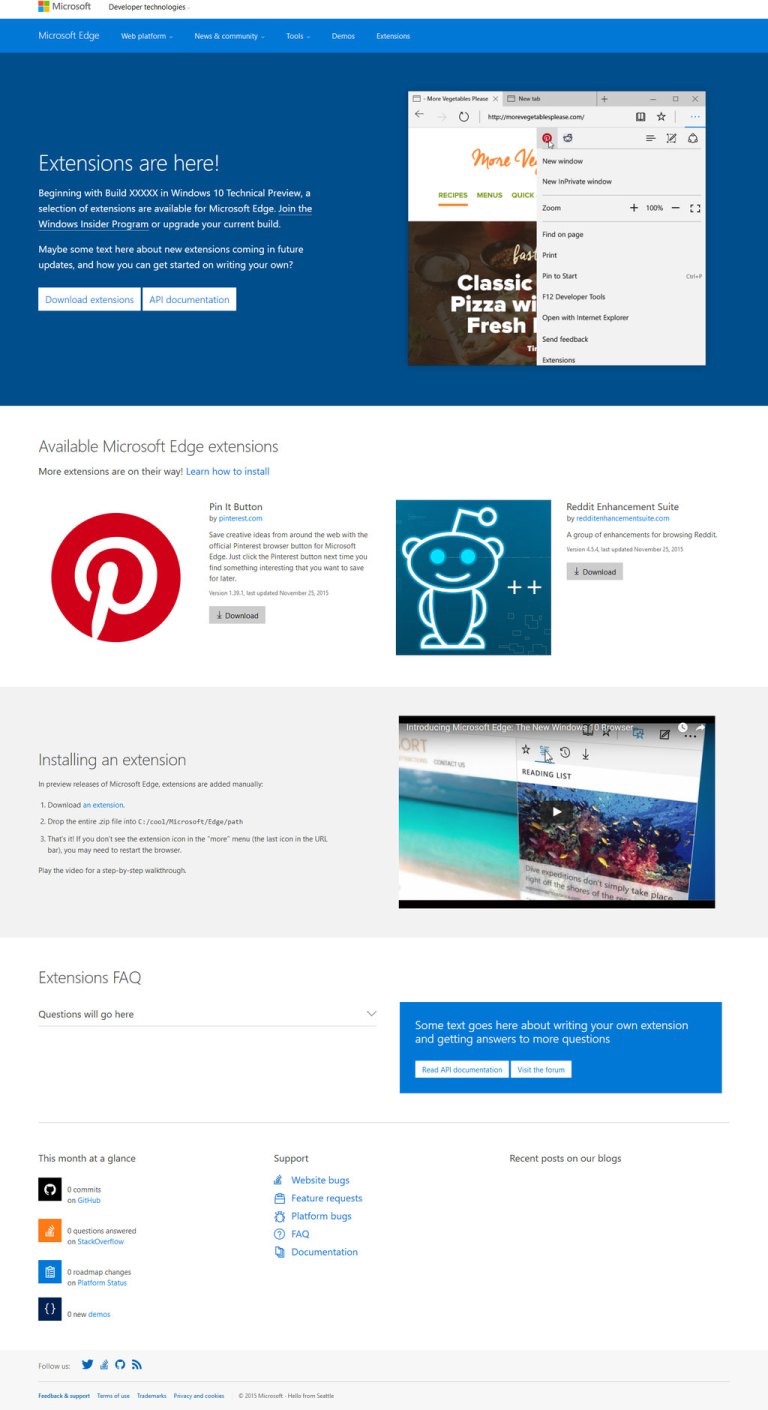 It remains to wait and see what version of Windows 10 will be released Microsoft Edge Extensions.
Microsoft Edge Extensions / Download (soon)