Cortana, intelligent personal assistant mark microsoftThis The representative feature included in the mobile operating system Windows Phone 8.1, Feature that users could test it for the first time WP 8.1 Developer PreviewAfter he was introduced by Microsoft in the event BUILD Developer sustained period 2-April 4 2014 San Francisco. Inspiration for Cortana it is intelligent character atrificial the same name in a series of Halo video gamesWhose voice is doubled (as well as the personal assistant from Windows Phone 8.1) Actress Jen Taylor.
According to sources close Windows Phone, Cortana will replace feature the Bing Search and will act as digital assistant user's personality resembling that of Siri from iOS or Google Search from Android.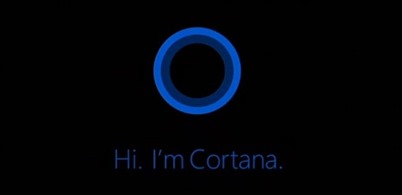 Given that Siri si Google Search are an integral part of the lives of their users for a long period of time, microsoft trying to reduce the bottom by promoting personal assistant Cortana and operating systems WindowsIn order to attract more users. Or at least that means the job announcement made by Microsoft yesterday on the website Microsoft Careers.
Do you want to be part of the team building the next generation That is of Cortana? We are looking for strong and motivated developers to help shape the Evolution of the next generation of Microsoft's Digital Assistant - Cortana! The landscape of digital assistant is challenging, exciting, and ground-breaking space. Being part of the team Cortana You Will Have the Opportunity to push the frontier, redefines the personalization experience on Windows. You CAN help create serendipitous moments of discovery and satisfaction for the users and enable signature experiences That make your Windows indispensable companion in the real world. Also we own the search experience, Which is one of the premier and most used experiences in Windows.
Microsoft rushed this time to begin Cortana project for Windows before Siri be made available for Poppy to earn a minimum of advance in competition with Apple (The same is true for Google Search). But given that only begin to make commitment to starting the project, most likely we will not see Cortana in Windows too soon, and Microsoft are already known for the delay in launch Product in the past (including Windows Phone 8.1).
STEALTH SETTINGS - Microsoft complained to bring Cortana to Windows system
Microsoft plans to bring Cortana on Windows systems