If you wish to customize aspect of your system WindowsBut prefer not to use third-party themes (This requires the use of patches modifying system files to be installed), and official themes provided by Microsft will attract a simple solution would be to seek the help of the Chameleon 4.
Chameleon 4 is a free application for Windows that allows users to customize operating systems by changing Automatic a color themes based on eight different criteria: wallpaper, screen active program icons active, weather, temperature (that is, outside temperature and the temperature not the computer), available battery level, time of day (time) and random (random set of colors ).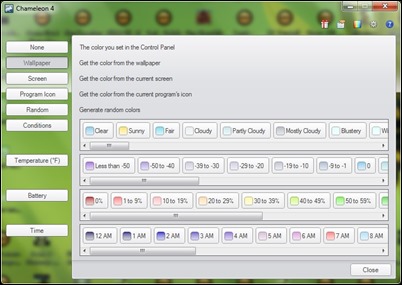 Depending on the criterion chosen to customize the color scheme, the user can also set custom colors (Applies to options Conditions, Temperature, Battery si T). For automatic customization depending on the weather or temperature, the user must enter location (Region / city) to extract the information needed (this can be configured in Settings, Accessible by clicking on Settings icon displayed in the upper right corner of the application or right-click the application icon in systray).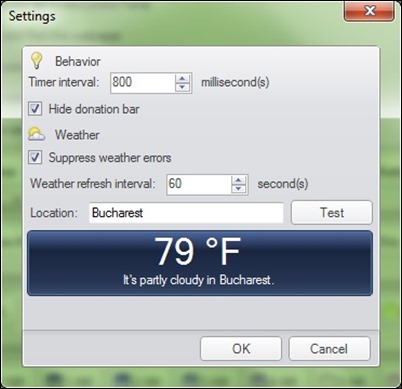 application does not require installation and consumes very few system resources.
Download Chameleon 4 for Windows.
Note: Application compatible with Windows Vista, Windows and Windows 7 8 / 8.1. For cunctionare requires .NET Framework 4.0
Credit: discountabortions @deviantart
STEALTH SETTINGS - Automatically change Windows theme colors with Chameleon 4
Automatically change color themes in Windows with Chameleon 4